Buying a house is one of the biggest goals in today's world. Buying a house with cash means to afford and purchase a new house without depending on the money from selling the old one. Furthermore, acquiring a house with cash does not need the help of a loan or mortgage. Purchasing a house with cash can be the most preferred choice as it is good for your financial health. Moreover, you are not obliged to paying interest or carrying debts around as it drags your progress a lot. Purchasing a home with cash requires you to be financially set and ready to buy it when the agreement is made.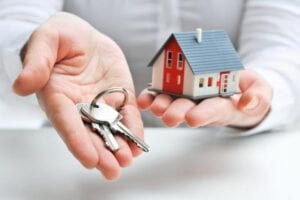 What does cash buyers only mean
Cash buyers are when you can exclusively be the potential buyer ready with all the money. It means you cannot be allowed to acquire the house if you are using other means such as a mortgage, loan, or obtain any kind of funding. This happens when they just want the sale to be closed quickly if the buyers might have found their dream home and might not want to lose it or may want to swiftly release the equity tied up to the property. Moreover, it may be that the house is unmortgageable for whatever reasons thus availing it to only cash buyers. You should always consider checking why the property is unmortgageable before buying it with cash. There are so many reasons as to why the seller may decide not to mortgage the house and are asking for cash only. Some are the property is having structural problems, the property is on non-standard construction or built on high flood risk area. This is so essential to check as it is part of your safety. Also, it is good to know about what you are buying to have an idea of what you are dealing with. If the problem can be fixed or changed with a reasonable amount. The thing is that you are aware.
Benefits of buying a house with cash
Securing a house with cash comes with its advantages which are:
Improved financial health. You will be free of debts as you will have no reason of asking for any funding. Moreover, you will not be required to pay interest as it requires you to immediately pay for the house without long-term payments. Being debt-free means you will not be paying rent and all sorts of house expenses.
Cash buyers discount. When you buy the property with cash, the sellers may take lower offers as they are easily attracted by buyers who do not mortgage or ask for loans. They can give discounts as they may urgently need the money.
No complicated chain. Being a cash buyer makes it easier for the buying and selling process. This simplifies the chain process which at times is very stressful. Moreover, transactions run smoothly and your property is fully secured. Purchasing with cash puts a stop to the chain as it may result in an unsuccessful mission due to a change of mind or someone is in a situation.
No risk of mortgage issues. The sale is more guaranteed if the buyer is not looking to arrange mortgages. This is so as with mortgages if the buyer does not secure a loan or a mortgage, the deal can fail to go through even if an agreement was made.
Faster purchasing process. If the buyer has immediate access to the money, the process moves swiftly in which the waiting period will be removed. This happens as so as the buyer releases the fund to the seller and it can take a couple of weeks to be done with the matter. Unlike mortgages whereby it can take even a month before the process starts.
Security is more assured. The cash buyer does not need to worry about the house being repossessed as they will be owners of the property outright. This means you will own the property from the start and in case of financial difficulty, you will always have a roof over your head until you decide to sell it.
Less likely to fail. When the cash buyer can afford the house, the deal is made and payment is immediately done. This means that there are no chances of going back unlike mortgages where a deal can be cancelled to changes.
Your money is saved. As you will not be paying interest on loans, debts, or mortgages, you will end up saving more than spending. You will have eliminated all the fees to be incurred.
A cash buyer is more appealing to buyers. This is because most of the sellers do not want to wait. Moreover, it puts you in a great negotiating position and more likely to get a lower offer than the asked price. Also, you have a great chance of getting the property you wanted.
Disadvantages of buying a house with cash
Though it may seem to have no downside, no loans, no mortgage issues, no interest to pay and a fast approach. There are always limitations to what is good.
No exception of taxes. Even if you have purchased your house with cash there are tax bills to be paid which are in property taxes. You will have to pay the taxes on your own as they will not be included in your transactions with the seller.
Loss of liquidity. For you to raise all that money it's going to cost a lot of liquid assets. This means you will have to sacrifice a lot for you to get that money. This requires you to only buy your home when you will have some amount to spare for emergencies. This is because once you have bought the house it will not be easy to access the cash unless you sell it.
Some costs of improvements and repairs will be on you. Because you want your house to be of your standards, you will make effort to see it is enhanced. Besides, the seller might easily assume you have the resources to reform the house.
Varying price of the house. During negotiations, the seller might decide either to raise or reduce the price according to your capabilities.
Rush decisions. Being able to afford a house may put you under pressure hence not taking enough time to decide if that's the house you want hence purchasing it because you can afford it. This leads to poor decisions and unnecessary risk. Also, it is not wise to put all your cash on one thing as it will limit your future options.
Lack of checks. It is always safe to have them done as ignorance will lead to future damage. You need to be aware of what you are purchasing to make corrections and not risk your safety. It may seem to be time-consuming but it's worth the wait.
The safest way of purchasing a house with cash
Having piled up a big amount of cash, you now want to secure a house and want to do it in the safest way possible. Knowing what to consider before the purchase is wise of you. These are the factors to be considered:
Be well-informed of property searches. Before you purchase a house make sure your conveyancing solicitor has checked that it does not interfere with restricted properties. Such properties are highway, drainage and main water supply.
Get to know when the house was last sold. Being aware of the frequency of its sale to know its worth.
For any new buildings check on issued warranties. It is worth knowing what is covered by the warranty. What damages are covered, natural damages, weather and problems. Also, get to know what is exempted to deal with them differently.
Confirm if the property is concrete built. The house should be fully surveyed to check if the building is made of concrete. If so its conditions and type should be determined. This is to check on the defects as concrete houses are usually considered non-standard.
Acquire a homeowner's insurance. As you will be putting a lot of money into your house investment, taking insurance is a wise decision in case of unexpected circumstances.
Why Get a Survey?
A survey is a general view by collecting data with intention of coming up with results. The survey serves you as the safest way to inspect a house before you buy. It ensures you are aware of all the possible risks that come with the house. As you are a cash buyer you may skip the survey part but you will end up missing out on many things thus spending too much to fix what you ignored. Having a survey done on the house makes you responsible that in case of any issue you may choose to fix or look for a better option. If you are so serious about getting a peaceful house the survey should not be a doubt.
Final thought
Being one of today's trend, paying cash for a house have great benefits as mentioned above. Purchasing a house with cash might be your greatest move and you do not want to miss out on all the activities that come with it. Always make sure you are ready to set with the choice of your house and all the funds to buy it. With all your plans and budgets, do not forget to survey the house before purchase as it will give you all the hints about the house. All in all, securing a home with cash may suits you well if you are all in. Besides, you have got all the reasons to be a cash buyer.