Do you need a gas safety certificate to sell a house?
The sort answer is Yes you can sell your house without a gas safety certificate, as it is not a legal requirement. That being said as the owner of a gas appliance, it is highly recommended you should have an annual gas safety inspection.
The process of selling a house involves a lot of paperwork, and some of the most important is ensuring you have the correct certificates. This article focuses specifically on gas safety certificates, so read on to find out what they are, when you need one, and what role these have in the sale of a house. If you want to know more about everything else you will need, check out our article 'What documents do I need to sell my house in the UK?'.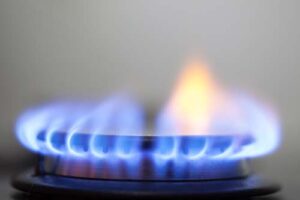 What is a gas safety certificate?
The gas safety certificate, also known as a 'landlord's gas safety check', is required by law for all properties used for accommodation in the UK that contain appliances using gas. The safety certificates are regulated by the Gas Safety Regulations of 1998, which also require all gas appliances to be checked annually.
When do I need a gas safety certificate?
To ensure everything is safe and well, it is highly recommended, but not law, that every homeowner that has gas appliances in their property gets a gas safety certificate. In contrast, the law demands that all landlords get a new gas safety check every year for any properties they are renting out.
What does an up to date gas safety certificate prevent?
Having a gas safety certificate provides protection from two potentially deadly problems caused by having gas pipes and appliances:
1) Gas Leaks
If your property suffers a gas leak, it could cause an explosion or fire. To prevent this, a gas engineer will inspect the pipework around your property. They will perform a visual test of the condition of the pipes, and a test on their tightness. This will ensure there are no leaks anywhere, and this is perhaps the most important part of the gas safety check.
2) Carbon monoxide poisoning
A gas safety engineer will also check that there is no carbon monoxide present in your pipes. This is essential, as the gas is impossible to see, smell or taste, which makes it very dangerous as it is difficult to detect whether or not it is present. Additionally, it is impossible for you to know if any of your gas pipes or appliances are leaking carbon monoxide. If they are, this poses a significant risk to your, your family, any other occupants or tenants who rent your property.
The yearly gas safety inspections will ensure that your property is not suffering either gas leaks or from the presence of carbon monoxide.
As the gas safety check only happens every twelve months, it is a good idea to fit carbon monoxide detectors in your property, as they will alert you if the gas is present.
Who can issue a gas safety certificate?
The only people who can legally carry out a gas safety check are registered gas safety engineers. They must be a member of a company recognised by the Health and Safety Executive. All the gas safety engineers who have been certified by their regulatory body are listed on the Gas Safety Register. It is essential that you have your gas safety certificate issues by someone who is on the checklist, to ensure it complies with all laws and regulations.
Do I need a gas boiler safety certificate to be able to sell my house?
If your property has a gas boiler, you do not need a safety certificate for it to be able to sell your house. Despite this, it is highly recommended that you have safety checks and yearly inspections carried out to ensure everything is safe. Having up to date certificates can help when marketing your house, as potential buyer will find a safe property a more attractive proposition.
However, if you own a property that has a gas boiler and you are intending to rent it out, you will need a gas boiler safety certificate before it is legal for you to have tenants occupying the property.
What is a boiler installation certificate?
A valid boiler installation certificate proves that the gas boiler on your property was installed correctly and is safe. This certificate doubles up as the 'Building Regulations Compliance Certificate' and is authorised by the Gas Safety Register. The certificate will smooth out any issues with the local authorities regarding compliance in the installation or building regulations. For a valid boiler installation certificate, you will need to have the boiler installed by a registered gas engineer.
Can you sell a house without a boiler installation certificate?
You are not allowed to sell a property, under any circumstances if it does  not have a valid boiler safety certificate and 'Building Regulations Compliance Certificate'. These documents will provide a record of when the boiler was installed and also certify that the installation was done properly and meets all necessary building regulations. If you lose your certificate, you can apply for a new one to be created from the records held by the Gas Safety Register. This might seem like a hassle and will cost you a small fee, but that shouldn't put you off, as it will ensure you won't lose an opportunity to make a sale.
What happens if I don't have a gas safety certificate?
If you are a homeowner and choose not to have a gas safety certificate, the law will not force you to have one. However, you could be putting yourself, your family and any other regular occupants of your house at risk if anything is unsafe with your gas appliances or supply. In contrast, if you are a landlord, failure to have a gas safety certificate for your properties is putting your tenants at risk and also breaking the law.
What are the penalties for not having a gas safety certificate?
Usually, the penalty for not having a gas safety certificate is a large fine. However, harsher penalties can go as far as imprisonment or invalidating your insurance. If there is an explosion or fire caused by unsafe gas pipes or appliances, and you hadn't carried out a gas safety check for the property, you could be charged for manslaughter if anyone is killed in the accident. A death or injury caused in this way could see you hit with a massive bill for compensation.
Overall, is it possible to sell your house without a gas safety certificate? Yes, you can, as the law does not demand you have one. Nevertheless, it is strongly recommended that you have yearly gas inspections if your property uses gas appliances. If you rent out a property, then by law it must have a gas safety certificate renewed every year. This prevents both you and your tenants from suffering any unwanted danger or costs.
The cost of having your property properly inspected is not very high, so it is definitely worthwhile if you are planning to sell your home, even if the law does not demand it. Being able to definitely prove your property is safe will help market it, and any advantage is worth having in the competitive property buying and selling industry.