It is apparent that high-demand city areas in the UK are experiencing a space shortage. The number of new homes being built is not enough and stamp duty charges force many people to stay. This situation is making it difficult for a growing family to find a suitable home. Due to this, there has been a massive upswing in loft conversions. Homeowners are improving what they already have instead of moving by transforming unused space in their loft. One way of doing this is through a dormer loft conversion, but what exactly is it?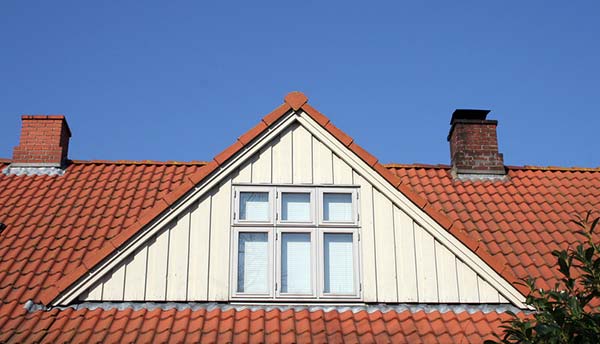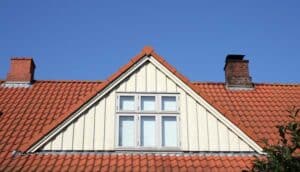 What Is A Dormer Loft Conversion?
This is where a box-shaped structure is built on top of a pitched roof to create walls sitting at 90 degrees to the floor. Expanding your loft space in this manner increases your headspace and your floor space. Some are small roof outcroppings, while others, such as the L-shaped dormers, can occupy the entire house. The L-shaped are purposely designed for Victorian Houses with a rear extension to accommodate the bathroom and kitchen. When maximised, they can offer an entire floor to the house, as well as plenty of natural light.
Dormer conversions are among the most preferred forms of loft conversions. They can easily be incorporated into all house types and add a lot of space. The box-like structure has vertical walls, which means that sloping ceilings and tricky overhangs will not be a problem. Depending on the owners style preferences, in coordination with the dormer window, Juliet balconies are often a popular aesthetic addition to the extension.
Can I use Permitted Development Rights?
Planning permission is not a requirement for most loft conversions. This is because loft conversions fall under permitted development rights. However, you will need to obtain planning permission if the intended works exceed certain conditions and limits. The conditions may include altering your roof space above its current limitations. You'll have to adhere to strict building regulations to ensure safety when building in such a case.
When Does Permitted Development Apply In A Loft Conversion?
To know if you require obtaining planning permission, it is advisable to consult a architect or structural engineer. But, a loft conversion is done under the rules of permitted development and does not need planning permission provided you meet the following stipulations:
• The new intended loft space will not exceed 50 cubic metres for semi-detached and detached houses and 40 cubic metres for terraced houses.
• The loft conversion does not go beyond the current roof slope's plane on the front side of the house.
• The conversion will not be higher than the highest point of the current roof.
• The conversion has no balconies, verandas, or other raised platforms.
• The materials used to build the loft conversion are similar to the rest of the house.
• All side-facing windows should be obscure-glazed to prevent people from seeing out and in.
• All side-facing windows should not be less than 1.7m above the ground.
• Your home is not built in designated areas such as World Heritage Sites, conservation areas, national parks, and Areas of Outstanding Natural Beauty.
• A roof extension should not hang over the outer wall of the initial house.
• A roof extension should be placed not less than 20cm from the initial eaves, excluding hip-to-gable extensions.
Dormers and Building Regulations
Here are some building regulations you should consider for a loft conversion. It is advisable to consult your local authority or a builder before commencing any building works.
• Fire Safety
When you alter your home's structure, you have to consider some safety implications, more so concerning fire safety. A loft conversion in a bungalow will not significantly affect fire safety, but the same cannot apply to two-story buildings. Firstly, the new floor will need plastering on the ceilings below for additional fire protection. Also, the converted loft must be divided by a fire door at the newly installed stairs. Furthermore, the new room needs a big window to serve as an emergency exit.
As part of the electrical installation, you should include smoke alarm signals on each floor, which should all go off when activated. It is essential to seek professional advice concerning fire safety when carrying out a loft conversion.
• Stairs
One of the challenging aspects of loft conversion is building the stairs. Because lofts are tight and narrow, it can be challenging to construct suitable stairs. You can use narrow stairs to suit the limited space, but it will be impractical to get furniture up them. Alternatively, you can go for an off-the-shelf stairs design, although it might not meet your needs. Loft conversions need custom-built stairs that are installed by a professional. However, these types of stairs cost more than store-bought ones.
When planning your loft conversion project, include your staircase plan in the conversion plans. This is because custom-built stairs have to obtain approval from building control before you can install and use them. Also, the staircase to the loft should lead to an outside door or a fire escape to comply with safety standards; at the bottom or the top of the stairs. This fire safety protocol is vital and should be followed.
• Insulation
If you want a comfortable space to live in, you will need to insulate your new loft. Heat insulation is among the essential features of loft conversions. However, because of variances in energy efficiency standards, it is not easy to achieve this as it was before. In several instances, insulation is fixed on the roof covering and the rafters. But, this provides an additional benefit of making your loft airtight. You can also add under-floor heating for extra warmth during the cold season.
Besides heat insulation, you also need to soundproof the loft floor to avoid inconveniencing the people below. To make the entire loft conversion quiet, warm and comfortable, consider insulating it against noise and heat loss.
• Storage Space
Any form of loft conversion leads to a loss of some storage space, which will make the loft look overloaded, small and cluttered. Due to this, you have to be innovative to create enough storage space in the new loft.
• Floor Joists and Beams
Your current ceiling will likely not support the weight of a new loft. You will need to install new floor joists, which should be larger than your current ones, to accommodate the new load.
• Removing Rafters
Your loft should have a window to bring in light. Therefore, it is necessary to cut an opening in your rafters to accommodate roof windows. The new roof windows will need new timbers to support them. You will also be required to reinforce the roof to take the extra load.
• Load-bearing Walls
When planning for a loft conversion, you should consider how your existing walls will support the new loads. If you need new floor joists, the supporting wall should go all the way to the house foundation.
Types of Conversions
The following are some of the most popular dormer types.
• L-shaped Dormer
This type of dormer is considered most suitable to extend the mid-terrace period house to get the most out of space. Choosing an L-shaped loft conversion can give you two extra bedrooms, including a bathroom.
• Full Rear Dormer
A complete rear dormer conversion is an expansion of the current roof projecting vertically out of a sloping roof to create extra head height and floor space within the property. With this type of loft conversion, the dormer has a horizontal ceiling and vertical walls. A full rear dormer is the most common because the flat roof dormers add the most significant extra space.
• Pitched Roof Dormer
These types of loft conversions lend themselves to high pitched or large footprint roofs. Pitched roof dormers are a necessity in comparison to full rear dormers when living in a conservation area. The pitched roof dormer is an attractive feature, and you can add several pitched roof dormers depending on your property. Dormers installed on the front of a property require planning permission; however, they can be installed on the rear side under permitted development.
Loft Conversion Cost
After deciding upon the type of conversion you'd like, the cost is something that should be considered. The amount you will be quoted for and eventually pay will heavily depend on the style and size of conversion that you choose. The lowest prices tend to be around £30,000 and this is without many architectural additions to the exterior of the building. The average price for a conversion can sit around £45,000 but can reach up to £60,000 depending on your desires.
Final Thoughts
A loft conversion should be consistent in style. If you want to add a second dormer to your property, it should be the same style as the existing one. Apart from using the same style on dormers, they should also be of the same size. You may see occasionally see a larger central dormer, but sizing should the constant throughout the property. Dormer sizing should be small so as not to overshadow the storey they are resting on. A huge dormer on a small cottage would appear to be crushing the house beneath it. Despite needing the additional space, explore other ways to obtain the space instead of adding a vast new dormer.
Lastly, while you can convert your loft by yourself, some aspects of the process might not be so clear. Therefore, you are advised to seek the services of a loft conversion professional to help you get the most out of your space and achieve the desired look of your home. Generally, a dormer can fit any home with a loft space or pitched roof. Dormers create new headspace, making them perfect for small lofts.