In total, moving to a new house will take you anywhere from 8 weeks to 22 weeks. There is a lot that goes into a move, and several factors play into the total time it takes from start to finish. That includes finding a new property, getting your mortgage approved, undergoing building surveys, conveyancing and finding a good removal company to help you on the big day. This guide is designed to walk you through each step of the process, many steps of which can occur at the same time that you're working on others.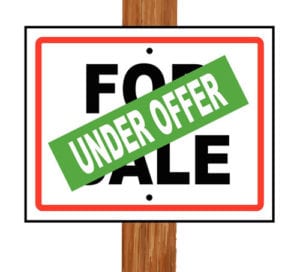 Check out this chart to give you a better idea of what to expect when are creating your moving timeline:
How long does it take to move home
Mortgage approval 5 days to 8 weeks
Selling your home 4 to 10 weeks
Finding a new home 1 to 10 weeks
Making an offer 1 to 2 weeks
Conveyancing 8 to 12 weeks
Survey and inspection 1 to 3 weeks
Moving in 1 day to 2 weeks
We've listed the average time for each of these process to occur. Let's look at each of these steps a little more closely.
Get an Instant Quote >>
Mortgage Approval
Getting a mortgage can be done in two days. The first is finding a new home and then applying for a mortgage for that home specifically. The other is to get pre-approved and then find a home that fits the amount you were pre-approved for.
Finding the right lender is important and this is usually a bank. It's also recommended to use a mortgage broker to help you determine a budget, something that comes in handy if you want to be pre-approved. A mortgage broker can help you find the best lender and best rates for your needs.
Your application contains two parts: an agreement in principle and a full application for a mortgage offer.
The first part of the application can take just a few minutes or a few hours to complete. You'll need pay slips for the last three months, bank statements going back 6 months, your P60, savings account statements, utility bills, receipts of benefits, your passport or driving license, tax returns and statements if you're self-employed.
If all goes as planned, you can expect your mortgage to be approved in just a few weeks, though it can take less time or more time if there are snags of issues that need to be addressed. If you have bad credit, are self-employed, don't have a large deposit to put down or have a high loan to income ratio, the mortgage approval process can take longer.
Selling Your Home
Unless you're buying a second home, you are probably going to need to sell your home before you move to a new house. There is more than one way to sell your home and the entire process takes between 4 and 10 weeks, on average. Some of the ways you might choose to sell your home include selling it through an estate agent, selling it privately or using a quick sale scheme.
All estate agents are a bit different so make sure you find the right one before moving forward. Advantages to selling this way include good marketing so more people will see your home for sale and the estate agent works as a go-between, taking care of showings and negotiations with potential buyers. The main drawback to selling with an estate agent is that you have to pay for it, including a 1-4% VAT on the sale price and a fee for marketing your home.
Selling your home privately can be done by advertising online to private buyers. You can also sell it online to estate agents, which costs a small fee.
The best reason to sell privately is that you'll save money because you won't be paying an estate agent. The drawbacks are that you may have difficulty advertising your home and dealing with negotiations if you don't have any experience with it.
A quick sale is when you find a guaranteed buyer and cut out all of the other work involved.
The main advantage of this is that you can often sell your home in just a few days. The drawbacks are that you are more likely to get a lower than market value offer. Getting a few valuations before can help you negotiate an acceptable price.
The average selling time varies, depending on where you live. Here are some estimates you can use for England and Wales:
Greater London – under 4 weeks
South East – 4 weeks
East Anglia – 5 weeks
Wales – 5 weeks
South West – 6 weeks
East Midlands – 7 weeks
West Midlands – 8 weeks
Yorkshire and Humberside – 9 weeks
North East – 10 weeks
Get an Instant Quote >>
Finding a New Home
This is likely the most enjoyable part in the moving process and can take from 1 to 10 weeks to complete. The total time it takes for you depends on how long it takes to find a property you like and how long conveyancing and inspection takes.
You can speed the process by having an idea of what kind of property you want to buy, what part of town you want to live in, how well the property is kept up and how much you'll need to do before you can move in.
The location of a property may play a role in how often it's put up for sale. In the inner city, homes tend to sell quickly since young people often buy, then move a few years later. In suburban areas, there are still houses to choose from, though families are often the buyers and plan to stay awhile. In rural settings, people don't move as often, and it can be more difficult to find a home in these places.
Making an Offer
It's exciting to find a property you want to buy and then put in an offer on it. Once an offer is made, it usually doesn't take very long to hear that it's been accepted or not. It can take a week or so if there's more to think about than just your offer.
When you decide to make an offer, there are a few things to consider. You'll want to make sure the property is taken off the market once you make an offer. The offer should always be subject to a survey in case problems are found and an offer isn't binding until a contract is made.
Conveyancing
This is one of the aspects of moving house that takes the longest, on average between 8 and 12 weeks. This process deals with your contract, local searches and buying your new home. They also help with selling your current home.
This might not be the most enjoyable part about moving to a new house, but it's very important and not to be skipped. Get an online conveyancing quote before you choose one so that you get what you want for the money you'll need to pay.
Here are some questions you might have about conveyancing and their answers:
How long does it take? From start to finish, the conveyancing process takes 8 to 12 weeks.
When should I hire a conveyancer? This should be done as soon as you put in an offer on the property.
Get an Instant Quote >>
Survey and Inspection
This process is important but won't take as long as some of the other steps in the process. You should get a Building Survey or Home Buyers Report, which helps you decide if it's the right property for you or if you'll need to spend a lot of money to make updates and repairs.
It's best to compare a few surveyors before you choose one. They are often booked out for a week or two and the actual inspection will take a couple of hours or more, depending on how large and how old the property is.
Beyond that, it takes another week to write the report, bringing the total time spent on surveying to about 2 to 3 weeks.
Moving In
The total time it takes to move in depends on how much furniture and how many belongings you have and how much help you have. Once you know your moving date, go ahead and book a removal company after comparing quotes from a few different options.
Packing and unpacking takes quite a bit of the time, while you should also factor in the time it takes to disassemble and put back together your furniture.
For some people, moving can be done in one day, while for other people, it can take several days to weeks to get it all moved and unpacked.
Best days to move house
Throughout the week there a various days that people prefer for moving house. There are even traditions that suggest there are auspicious days for moving house. For example, Thursday is considered a lucky day to move house. Whereas, Friday or Saturday are said to be unlucky. Despite this, most people across England and Wales move on a Friday. This is likely because of the convenience of the weekend. When deciding which day to move, ensure you can coordinate with your completion date. Also, make sure you can choose early so your are able to book a removals company a couple weeks before moving.
Summary
In total, moving house will take between 8 and 22 weeks. When the chain is relatively small, you can reasonably expect 12 to 15 weeks total and if you're lucky enough buy or sell a house without any chain, the total time will be closer to 8 weeks. Usually the easiest way to move house with no chain is to be a first time buyer. If any problems arise, it can lengthen the time it takes to move house, increasing the time to up to 22 weeks.