Unlocking the secrets of our home's past is often an exciting journey, yet when it comes to official certifications like a FENSA certificate, it can become a daunting task. Whether you're a homeowner looking to sell or a potential buyer seeking assurance, understanding the ins and outs of FENSA certification is crucial in the UK property market. In this comprehensive guide titled 'Unlocking the Past: A Step-by-Step Guide to Obtaining a FENSA Certificate Retrospectively,' we'll delve into the importance of FENSA certificates, the risks of not having one, and a step-by-step process to obtain one retrospectively.
With the assistance of My Conveyancing Specialist, a leading conveyancing and survey service, we'll provide a transparent, efficient, and customer-focused approach to obtaining a FENSA certificate retrospectively. Saving you time and money in the process, we'll guide you through each step with professionalism and care.
Stay with us as we unravel the mystery of FENSA certification, making the complex simple and the daunting achievable.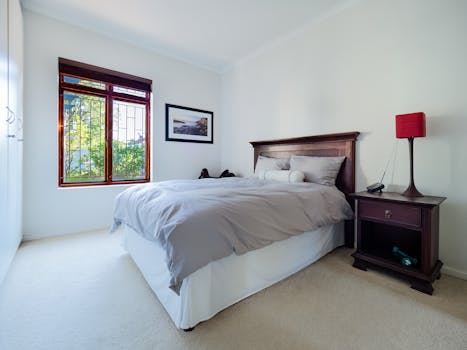 Understanding FENSA Certification
What is FENSA Certification?
Entering the world of property transactions, you've probably encountered the term FENSA certification. But what exactly is it? FENSA, an acronym for Fenestration Self-Assessment Scheme, is a government-authorised scheme established to ensure that construction companies meet the building regulations specifically dealing with doors and windows installation. Introduced in response to new building regulations in April 2002, it requires that any new double-glazed windows, doors, or roof lights comply with these regulations and meet certain thermal performance standards.
A FENSA certificate, therefore, is a testament to the competency of double glazing companies or installers of doors and windows. It highlights their adherence to building requirements, offering confidence to property owners that their installations meet the necessary standards.
Why is FENSA Certification Important?
The FENSA certificate isn't just a piece of paper to file away and forget. It plays a crucial role in ensuring that you, as a property owner, have complete peace of mind. Firstly, it confirms that you are working with a FENSA-approved installer who has met the legal requirements designed to protect you. Secondly, it serves as proof that your doors and windows are compliant with building regulations, and that their installation has been registered accordingly.
Furthermore, FENSA installers offer an insurance-backed guarantee of up to 10 years. This means that your FENSA certificate can also act as an evidence guarantee, adding an extra layer of security to your property investment.
What Does a FENSA Certificate Cover?
A FENSA certificate covers the installation of new doors, windows, or roof lights that comply with the building regulations introduced in 2002. It's important to note that the certificate lasts as long as the products do, providing long-term assurance of the quality and compliance of the installations.
Not only does the certificate confirm that your installations meet thermal performance standards, but it also indicates that the work has been registered with the local authority – a legal requirement. So, whether you're planning to live in your property for many years or considering selling, a FENSA certificate is a valuable asset that demonstrates compliance, quality, and peace of mind.
The Importance of FENSA Certification in Property Transactions
When you're involved in property transactions, whether buying or selling, the FENSA certificate plays a crucial role. It serves as a guarantee of quality, building regulation compliance, and energy efficiency – factors that can significantly impact the property's value and appeal.
Why FENSA Certification is Crucial When Selling a Property
As a seller, you might wonder why FENSA certification matters. If you have replaced any doors or windows in your property after the 1st of April 2002, you need to provide evidence that such replacements comply with building regulations. A FENSA certificate is a straightforward way of providing this proof. It not only expedites the selling process but also reassures potential buyers about the quality of work done.
Should you misplace your FENSA certificate, it's easy to request a replacement from the FENSA website. Without this certificate, or proof the installation was carried out under another scheme that complies with building regulations, the sale could be delayed until the matter is resolved. This could involve a costly and time-consuming process of obtaining a Retrospective Building Regulation Compliance Certificate from your local authority or paying for indemnity insurance for the buyer.
Why FENSA Certification is Essential When Buying a Property
From a buyer's perspective, the FENSA certificate is equally important. It provides assurance that any home improvements, especially replacement doors and windows, meet the highest standards and comply with building regulations. Knowing that these installations come with a FENSA certificate gives you peace of mind regarding their quality and compliance.
If a seller does not have a FENSA certificate or a similar certificate of compliance, it can hold up the purchasing process until the matter is rectified. It might also raise questions about the quality of other work completed by the seller. To protect yourself, you could choose to secure indemnity insurance if the double glazing installation occurred over a year ago.
In summary, FENSA certification is essential in property transactions. It provides reassurance about the quality and compliance of window and door installations, making it a valuable document for both sellers and buyers. It aids in making the process smoother, saving both money and time.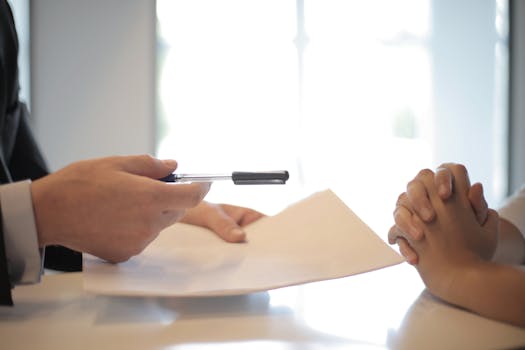 The Consequences of Not Having a FENSA Certificate
What Happens if You Don't Have FENSA Certification?
Time to face the music. What happens if you don't have a FENSA certificate? Well, it's not the end of the world, but it can certainly complicate things, particularly when it comes to selling your property.
If your property has had replacement doors, windows, or roof lights installed since 1st April 2002, and these weren't installed by a FENSA-certified installer or certified by another competent person scheme, you might find yourself in a tricky situation. In such cases, an inspection by a building control officer from the local authority will be required to certify the installation. This will incur costs and add extra time to your property transaction.
Alternatively, the conveyancer involved might check with the local authority through search results, which will show all the details of the installation, including its certification. This could potentially extend the duration of the property transaction as further inquiries may be necessary.
The Risks of Non-Compliance
Not having a FENSA certificate also carries certain risks of non-compliance with building regulations. Although it's not an offence to buy or sell a home that's non-compliant with the building regulations, the people involved in doing the work can face problems if the installation does not comply with Building Regs. The owner can also receive an enforcement notice from the local authority ordering them to fix any non-compliant work done.
In extreme cases, the local authorities may even fix the problems themselves and make the owner pay for it. Furthermore, without a FENSA certificate, the property buyer may need to obtain indemnity insurance from an established insurance company. This insurance would cover the costs involved in case enforcement action is taken for installations that never complied with the building regulations.
In a nutshell, not having a FENSA certificate can add unnecessary complications, delays, and costs to your property transaction. It's always better to be safe than sorry. Therefore, if you're planning any window or door replacements, ensure you opt for a FENSA-certified installer. And if you don't have a FENSA certificate for past installations, it's time to consider obtaining one retrospectively.
How to Obtain a FENSA Certificate Retrospectively
No FENSA certificate? No problem! Even if your property missed out on the certification the first time around, all is not lost. Here's your four-step guide to obtaining a FENSA certificate retrospectively.
Step 1: Identifying the Need for a Retrospective FENSA Certificate
The first thing to do is to ascertain whether your property needs a retrospective FENSA certificate. If your windows or doors were installed after 1 April 2002 and you can't locate a FENSA certificate, there's a chance that your property might not be compliant with the Building Regulations. Remember, this is crucial for property transactions, so it's best to get ahead of the curve and sort it out now.
Step 2: Contacting a FENSA-Certified Installer
Next, you'll need to reach out to a FENSA-certified installer. If you're unsure about who to contact, the FENSA website is a great starting point. It lists all registered installers, making it easier for you to find a professional in your area. Be sure to ask if they have their FENSA certificate as proof of their adherence to Building Regulations and to ensure the installations will be registered with the local council.
Step 3: The Inspection Process
Once you've found a FENSA-certified installer, they'll need to conduct an inspection of your windows and doors. This may cost between £300 and £400, but it's a necessary step to ensure the work complies with Building Regulations. If there are any issues with the work, these will need to be rectified. The unfortunate reality is that if the original installer cannot or will not rectify any issues, you may need to hire a new contractor to correct the work.
Step 4: Receiving Your Retrospective FENSA Certificate
The final step is the sweetest one. Once the inspection is done and any necessary corrections have been made, the FENSA-certified installer will provide you with your retrospective FENSA certificate. Take a moment to breathe a sigh of relief. You've successfully navigated the process and now have the certificate in hand, making your property compliant with Building Regulations and ready for any future transactions.
Remember, while this process may seem daunting, it's an essential part of ensuring your property is up to code. Plus, with the help of a FENSA-certified installer, you can navigate it with ease. And when it's time to sell, you'll be glad you took the time to get it right.
The Role of Conveyancing and Survey Services in FENSA Certification
In the complex world of property transactions, the importance of FENSA certification cannot be overstated. But it's not just about windows and doors. The role of professional conveyancing and survey services in ensuring all aspects of your property are compliant and correctly valued is equally crucial.
How My Conveyancing Specialist Can Help
When it comes to FENSA certification, My Conveyancing Specialist can be a valuable ally. Our extensive knowledge of property laws and regulations includes understanding the intricacies of FENSA certification. We can guide you through the process of obtaining a FENSA certificate retrospectively, ensuring that your property is compliant with building regulations and ready for a smooth sale or purchase.
With a network of experienced professionals, we are equipped to handle any potential obstacles that may arise during the process. We ensure that every detail of your property transaction is handled with utmost care and professionalism, leaving no room for errors or oversights.
The Benefits of Using Professional Conveyancing and Survey Services
When navigating FENSA certification and other elements of property transactions, the benefits of using professional conveyancing and survey services are significant.
Firstly, it saves you time. The process of obtaining a FENSA certificate retrospectively can be complex and time-consuming. By entrusting this task to professionals, you free up your valuable time to focus on other aspects of your property transaction.
Secondly, it offers peace of mind. Knowing that experienced professionals are handling your property transaction gives you the confidence that everything is being done correctly and in compliance with regulations.
Thirdly, it can save you money. While there is a cost associated with hiring professionals, the potential cost of non-compliance – including fines and reduced property value – can be far greater.
Finally, our transparent cost structure ensures that you are fully aware of all fees upfront, with no hidden surprises. Our 'No Move, No Fee' guarantee also means that you only pay for our services once your property transaction is successfully completed.
In conclusion, professional conveyancing and survey services, such as those offered by My Conveyancing Specialist, play a vital role in ensuring a smooth, compliant, and successful property transaction. Whether you're obtaining a FENSA certificate retrospectively or navigating other aspects of property law, we're here to help every step of the way.
Conclusion
Recap of the Importance and Process of Obtaining a FENSA Certificate Retrospectively
In a world where compliance and legalities matter, having a FENSA certificate is critical for any property that has had doors or windows replaced since April 2002. FENSA certification, or the Fenestration Self-Assessment Scheme, is not just a piece of paper. It's a testament to the quality, compliance, and thermal performance of your property's doors and windows installations. It's a beacon of assurance for prospective buyers, a green flag for their solicitors, and a sigh of relief for you, the seller.
Not having a FENSA certificate can complicate transactions, delay processes, and even question the quality of other work completed in your property. But fear not, obtaining a FENSA certificate retrospectively is possible. It involves identifying the need, contacting a FENSA-certified installer, undergoing an inspection process, and finally, receiving your retrospective FENSA certificate. It may seem daunting at first, but with the right guidance, it's a straightforward process.
Call to Action: Contact My Conveyancing Specialist for Assistance
But why tread the complex waters of FENSA certification alone, when you can have a team of experts by your side? That's where My Conveyancing Specialist comes in. We are here to guide you through every step of the process, ensuring your property transaction is as smooth and prompt as possible. Our team of qualified and licensed solicitors can assist you with obtaining a FENSA certificate retrospectively, saving you time, money, and unnecessary stress.
With our 'No Move. No Fee' guarantee and our commitment to transparency and professionalism, you can rest assured that your property transaction is in good hands. Don't let the lack of a FENSA certificate stall your property transaction. Contact My Conveyancing Specialist today and let us help you unlock the past and secure the future of your property.
Take out double glazing indemnity insurance.
Have Your Windows and Doors Fitted Within the Last Year, then you can take out indemnity insurance.
If you recently installed replacement windows or doors over one year ago, double glazing indemnity insurance may offer protection from loss in case local authorities force changes to or remove double glazing during installation work. Apply online – policies usually range between £180-£500 in cost depending on coverage options.
Note: You cannot take this insurance out if you have already informed your local authority about the problem installation.