How to Quickly Sell My House for a Fair Price
It is emotionally challenging and time-consuming to sell a house more so for someone who has never done it before. Some people feel like potential buyers are invading their privacy when they come to view the house, opening and closing cabinets, and poking around. Prospective buyers will sometimes criticize your home and even offer you less the amount your home worth.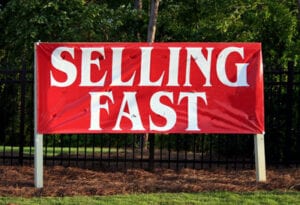 First-time home sellers make mistakes because of the complex and emotional transaction coupled with a lack of experience. But, a little information as will be provided in this article will help you avoid these drawbacks. Read on and find out how to sell house quickly and get a good price without a lot of stress.
We list the main options on how to sell your house quickly for a good price.
Sell to a Cash House Buyer
Cash home buyers are companies or individuals that buy properties in cash. They have ready money to purchase the house within the shortest time possible. This means that they do not have to sell another property or acquire a mortgage to obtain the necessary funds. A credible cash buyer will provide evidence that they have sufficient funds to pay immediately. And as they have ready funds, the sales procedure is fast. Professional cash house buyers are investors who buy properties at low market rates, renovate them and later sell or rent them for profit.
Selling to a cash buyer is the fastest way to obtain cash for your house. It is an option for a home seller facing financial difficulties as it has a 100% guarantee on sale. One advantage of selling for cash is that you will not pay any agent fees as you would when selling through a real estate agent.
The buyer pays for your legal fees and can deposit money in your account within 28 days. However, while selling to a cash house buyer, expect them to buy the house at 75-80% of market value. This option is not recommended for properties worth over £500k.
30-Day House Sale Specialists
This is a process that you can go for if cash house buyers cannot provide an acceptable price, when real estate agents cannot find you a buyer, or you want to sell the house fast for 95-100% its worth.
If you want to sell your house for a small discount in exchange for a speedy sale, there are credible 30-Day House Sale Specialists who you can consult. As their name suggests, you will have money in the bank within 30 days of making the sale. The specialists are mostly used by cash house buyers to sell their properties. These specialists are not expensive and efficient in beating the market and speedily securing you a buyer at a market value of 95%-100%.
Sell at an Auction
Although this might seem unconventional to some people, listing your house at a real estate auction may be an excellent way to sell your house quickly for a reasonable price. It is easy to sell at an auction as there are no negotiations. Experienced professionals take charge of documentation, marketing, promotion, and the auction event. The buyer is only required to set the lowest acceptable bid for their house, referred to as the Minimum Bid Auction.
Auctions depict a sense of urgency, thus enhancing chances of a quick sale as they have closing dates of 30-90 days from the date of the initial offer. Besides, the sale is not dependent on inspections and appraisals. Because of the competitive bidding process, there are high chances of getting a fair market value in the sale.
The main drawback of this option when selling your house is that auctions provide stricter bidding terms for bidders. This means that there is a smaller buyer pool in comparison to a conventional home sale.
Use a Skilled Real Estate Agent
Another way to sell house quickly for market value is selling through a skilled real estate agent who understands the local housing market. An experienced agent will recommend advertising the home on Multiple Listing Service (MLS). On the other hand, they can expand your marketing strategy by listing the property on different websites. The real estate agent will also help you set a realistic listing price in consideration of comparative market analysis. It is also the responsibility of a real estate agent to ensure that the house sells fast at your price, or higher through marketing and negotiations.
You will need a signed listing agreement stating that the real estate agent is your sole representative in your home sale. This contract is for a specified period. Seller agents typically charge 3% of the total sales price.
Change your Estate Agent
If the contract with your real estate agent expires without making a sale, you do not have to renew the contract. You can change your agent if you feel that the current one is not doing their best. It would be best to negotiate a shorter contract, not more than four weeks.
Bring in another Real Estate Agent
This is a consideration worth making if you are still under contract and your current agent has no opposition. Enlisting multiple agents the right way makes other estate agents work harder. It increases your chances of selling the house quickly at the right price. Do not agree to an arrangement where agents divide the fees irrespective of who brings the buyer. Enlisting multiple agents' services should only be done by someone experienced in selling houses as agents can be unmanageable at times.
Reduce Your Initial Asking Price
You can only make this decision if you cannot change your agent or bring in a second one. If your agent is inappropriate for your property, you will have to reduce your price. However, if you are in a cold market, you are not guaranteed a sale even after reducing your price.
Sell your House at the Right Time
The best time to sell your house is during summer and spring as families move ahead of the new school year. Also, the pleasant weather allows for easier home inspections and viewings. However, increased inventory enables summer and spring buyers to be pickier and climatic conditions in different areas sometimes affect the ideal time to sell your home. Consult a real estate agent to advise you on the best time to sell the house in your locality, and use the information to set a target date to sell your house.
Before listing your house, please do the following to make it appealing to buyers.
Hire a Storage Unit and Clear Clutter from your House
After many years of occupying a home, you are bound to accumulate stuff. Some of this stuff is unnecessary,, and it makes the home seem smaller than it is. Before listing your house, remove all unnecessary items from your house such as ill-sized furniture, old clothes, and broken equipment, among many others.
When prospective buyers come to view the house, let them not find a disorganized or messy house. Clearing out your space highlights the square footage of the house. Also, remove family photos and other valuable items as people want to picture themselves living in the house. They cannot do so with your family photos hanging on the walls. Clean the pantries, organize closets, attic and basement. Take useful items to storage and donate what you no longer need.
Make Small Upgrades
Do not make significant upgrades as you may not recoup your investment. Instead, concentrate on small upgrades to woo buyers, especially in the bathroom and kitchen, to give you a return on investment.
Go through the house and note the areas that need fixing such as replacements or a little more polish. You can fix a loose floorboard, cover chipping paint, fix a leaking pipe, clean the gutters, and oil door hinges. You can replace a few lamps and add a new coat of paint to brighten a room and make it more welcoming. Other inexpensive ways of transforming your space include installing new faucets, shower curtains, light fixtures, kitchen cabinet hardware.
Increase the Curb Appeal
Whether selling online or in person, your home exterior will give a good or bad first impression about your home. If you have a yard, edge the lawn, refresh mulch, and trim hedges. Pressure-wash the driveway, walkways, and the house and paint the shutters. Remove bird droppings from your front porch, clean cobwebs, paint the door, and polish hardware on the front door.
If you would like to sell your house quickly, come to us as we buy any house. We will give you a reasonable price for your house after assessing the property. The reason we buy any house is an understanding that home sellers do not like a lengthy tiring negotiating and selling process. We like to make the process as short as possible.