An In-depth Review on How to Sell My House Quickly for a Good Price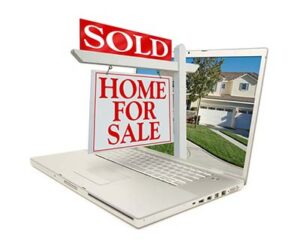 Selling your home can be an overwhelming process, especially when you need quick money. People sell their homes for different reasons. You may want to sell your house for work-related issues such as a new job, losing a job, travelling for work in a new place, or a new challenge. Others sell the property for family related issues like changes in relationships, death in the family, new family members or the need to downsize. While this varied, one thing is common; everyone wants to sell their houses for a good price and very fast. Let's explore how you can sell your house fast.
The Best House Selling Strategies
There are so many strategies that one can use to sell the property. However, only a few are most applicable and guarantee you the speed. Once you have decided to sell your home, you must select a selling strategy. Here are the most profitable ones;
Get a real estate agent: A real estate agent is a professional who will link you to a potential buyer. Once they connect you, you will pay them a commission for the services.
Selling FSBO (For Sale by Owner): As the terms suggest, you will be selling the property yourself. You list the home by yourself and pocket all the money.
Sell to a home buying company: Home buying companies, often known as investors, will purchase the home and decide what to do with it later. Usually, they will transform and renovate the home before putting it out for purchase.
Exchange with a new home builder: Commonly known as a PX, it enables you to trade in your home as part payment for a new build property purchased from a developer or builder.
Tips to Sell Your House Fast
For whatever reasons you want to sell house fast, these tips will help you sell very quickly.
Closely work with a real estate agent
Hire a real estate agent to help you make the sale. During the hiring process, you will have to assess their experience, knowledge, reputation, and charges. The experience can be assessed by the number of sales they have closed as well as the number of years they have been working in the given capacity. Getting a knowledgeable real estate agent will connect you faster to a buyer. These real estate agents have already established their network and may even have a potential buyer in mind. Talk to one as soon as you decide to sell the home.
Declutter your home
Depersonalising your home is another favourable way to enhance the house sale. You should clean your home from top to bottom and get rid of all the clutter. If any family photos are hanging in the house, you should remove them and rearrange your home to look inviting and beautiful. When potential buyers visit, they should be in a position to imagine themselves in the home. When decluttering, ensure that you put your bulky items in the storage units.
Enhance your home's curb appeal
When looking to sell your property quickly, you must enhance your home's general look. Remember that you only have one chance to make a good first impression. If you have it wrong at first, then you lose the buyer. You can first paint your front door, plant some inviting flowers, and remove any cobwebs and debris from windows as well as the porches. If there are any broken light fixtures and mailboxes, you should fix them and have some landscaping done. A tidy and beautiful exterior sends positive vibes to potential buyers.
Work on the simple repairs
Since you want quick money, you may lack adequate time for any main renovations. As such, you should focus on quick and straightforward repairs such as touching up paints, removing carpet stains, tightening doorknobs and handles. Fix all the loose tiles and tighten any leaky faucets in the kitchens, bathrooms, and other water point areas. As a seller, you need to assess the time and money you have as this determines the kind of repairs to perform.
Get the correct price
How do you determine the correct price for your home? Pricing your property doesn't mean that you reduce your price. You can begin by contacting an appraiser to help you know the actual value of the property. The appraiser comes in and makes a valuation of all the home fixtures and gives you a fair market value to not overpricing or underpricing the property.
Get professional pictures taken for the home
People buy what you see. When putting up the listings online, you should hire a professional photographer and get the best pictures. These photographers will enhance the best parts of the home and hide the flaws. Before the home's shoot, ensure that the property has enough light by opening the blinds, replacing the old light bulbs and updating the fixtures. This enhances the photographs in the end.
Stage your home
After decluttering and depersonalising your home, your next step should be staging the home. You can start by decorating your home in a way that highlights all its goodness. You can achieve this by rearranging the rooms' furniture and creating a focal point in every room. Depending on the desired effects, you may have to seek a decor designer's services, but it is not always necessary.
Think like a buyer
If you were buying property, what would you look for? Selling a property requires that you reason like a buyer. Try and incorporate all the features that a buyer would desire without overdoing it. Go for subtle colours when decorating and set yourself apart from other sellers in the neighbourhood. Would you buy your house if you saw it? If the answer to this question is 'No', then you need a lot of work done
Get feedback from potential buyers
Feedback is very important in any business or transaction. After staging a house, you can have a book at the door or entrance to write their feedback. Request them to write what they liked and what they didn't like in the house. If it was an individual client, you could let them write to you what they loved and what they did not like about the property. You can use this feedback to improve your house.
Why Sell Your House to a Cash Home Buying Company
The process of selling your home can be exhausting and hectic. Well, choosing to sell your house to an investor is one of the most beneficial processes that you can undertake, especially when all you want is speed and quick money. Besides the speed, you get a lot of benefits from selling the home to a cash buying company. Here is what you gain.
You do not need any repairs or renovations
The investors will purchase the property in the exact state and without needing any repairs. They purchase property regardless of the state and location. This is unlike the traditional methods where one must perform a lot of deep cleaning and interior decorations in the home. You do not have to change anything to prepare your home to sell the property. They will only purchase the home and do all the fixing. In most cases, they purchase homes and revamp them in their preferences. They can then sell the property or lease it to interested parties. Following this, you need to save a substantial amount of money that could have been spent on the renovations. Now, renovations are great, but they often take too much time and money. While they may be expensive, the return on investment is not always guaranteed, and this can be a hindrance to getting quick cash. With renovations factored in, it could take you up to six months to close the sale.
The speed is incredible
The largest benefit you get with the sale is speed. The conventional methods could take up o three months to close, which can be inconvenient, especially when you need quick money. The process involves a lot of paperwork and legal terms that must all be fulfilled. In the investor sale, the major thing is that the cash home buying company likes your property. Once they visit your home, they will assess the property for any issues and ascertain the best value. They will then give you an offer, and if you accept, the process begins right away. Here is room for negotiation as these companies are not trying to rob you. They are looking to offer a favourable quotation for both parties. It could take as short as two days or as long as five working days. This is arguably a short while and helpful for a homeowner who requires quick money.
You retain all the money
When you sell to cash home buying company, you get to keep all the money. You realise that we compare it to other property selling strategies, especially in terms of speed, monetary value, as well as benefits. With the cash home buying company, you will get the money in a lump sum and do not need to pay any agency costs or commissions for selling the house. Real estate agents charge you a percentage of the total transactional cost. It can be anything between 3% to 10% of the total cost, depending on what you agree on with the real estate agent. After the sale, you will not share the money with anyone.
Sell property acquired from inheritance
People acquire property in different ways. You can get home through purchasing, building, or even inheritance. You may have inherited the property while you still own your home; following this, you may want to sell the inherited house and retain your own home. In this case, involving the cash home buying company would be your best shot. Depending on the company you engage for the transaction, they could offer you a chance to pick what you want from the premise, as they dispose of what you do not need. Isn't this a great thing? These companies also come in handy when you are facing foreclosure.
Quick and convenient process
There is no convenient and quick process like selling your home to a cash buying company. The procedure is straightforward and takes very little time. It begins with a phone call. Once you call the home buying company, they will request some basic information about your home and its offers. They will then schedule a meeting to take a look at the background and determine the value of the property. Once they are satisfied, they will then get you an offer on the spot or call you within the first 24hours and give you an estimate of what they can get you. If you are happy with the offer, you can proceed with the sale. You can then close the sale within a few days or a week at the lawyer's office. It is as easy as that.
Find a reputable company for purchase
Your best shot will be getting the right company like 30-Day house sale specialists after understanding these benefits. As a home seller, it is crucial to understand that these companies are common, and you cannot lack a company operating in your neighbourhood. These companies take the home selling responsibilities off your shoulders and make it all easier for you. Since different companies have specific ways of running their business, you must find one that fulfils all the required legalities and conditions.
How Part Exchange with New Home Builder Works
Part exchange schemes are common in the property world and have existed for a couple of years. In a part exchange homes scheme, you will trade the value of your current house against a new build property. Usually, the property you own will act as part payment for a new build house. Unlike the other methods, the property developer will work in the place of a real estate agent. As you start the process, you will be talking with the development company to make your sale. The best thing about the process is that the property sale is guaranteed. It is usually a great escape when caught in a slow-moving chain or fall prey to a chain collapse.
Benefits of House Part Exchange Schemes
It helps you sell your home in one easy transaction
It helps you avoid the costly real estate agency costs
You will get a fair value for your home
You close the sale quicker and using far less hassle
Who is eligible for the part exchange scheme?
For one to be eligible for the scheme, you must fulfil the required conditions;
You must fully own the home they wish to sell. You must show all the required documents to prove ownership of the property.
The existing property should be worth over 60% to 80% of the asking price of the new home you desire.
The home you desire to sell should be well structured and in perfect condition.
The house should be on the fixed term if it is on leasehold; it should be more than 80 years remaining.
The location of the house should be convenient and appropriate.
The property should be of standard building design. If the plan is uncommon or odd, you do not qualify for the plan.
Selling Your Home by Auction
Auctioning your house is also a great idea, especially since it is a hands-off method. Once you put your house on the auctioning process, the buying community knows that you are committed to making an urgent sale. While undergoing the process, there will be negotiations within the allocated time limits for the transaction. The time limit shows that the sale is high in demand and needs to be disposed of. This often results in a high price. The auctioneer keeps asking for the last quotation until there are no other people (with a higher bid) interested in the property. Nevertheless, if few people want the house, it may result in a lower selling price as the take off cannot be initiated. It is important to note that this only happens under very specific conditions. Here are some of the benefits you get from selling the house through this method.
The process creates competition
Selling a property in auctions ensures that you get competitive pricing offers. The negotiations at the auctioning centre are very specific as people compete to get the largest bid. When the auctioneer opens the sale, the bids keep coming until the house is sold to the highest bidder. Since the markets are competitive, you will get a bigger buyer bidding pool and enhance the chances of paying more than they previously desired. If your house was valued at £100,000, it might even go for £150,000 depending on the allotted time and the bids coming in.
It saves time and money in a slow market
Besides being competitive, the auctioning process also offers a quick solution for urgent monetary needs. It eliminates all the time required for consultations, house staging, and closing the sale. The process is time sensitive and only lasts a few minutes. If you talk to the auctioneers today, and the sale is set for three days from now, the sale will happen on that day. It will close when the hammer goes down, and the auctioneer says it is sold.
You get serious buyers
It is very unlikely for uninterested persons to go to an auctioning process. Even when they go, they will only watch but not bid. Auctions attract investors with lots of capital. They will be looking for a house they can purchase and move in within a short while or one that they can renovate and sell later. Additionally, before these investors can bid or attend an auctioning session, they are verified to eliminate illegitimate persons' chances. Be sure that you will get serious buyers at the sale.
You know the exact date when your house will sell
After contacting the auctioning company, they will give you solid details on when your house sale will take off. The process shortens the selling time and gives you the correct details on the house sale. It is far much better than the traditional listings.
Legal and binding
Once the hammer is down, the house is considered sold. You will then exchange the contracts with the buyer. This is a legal and binding commitment.
Zero marketing required
As a seller, you will no longer have to market your home as the auctioning company takes charge. They will reach out to the local, regional, and national buyers so that your home is out there to the general public. Additionally, your property will feature in high-end online property portals, and this brings in more prospective buyers. You do not have to perform any marketing or advertisements to auction on your social medial handles and platforms.
Best price
There is no brainer; putting your house through the auctioning process allows you to get the best price. According to research, it has been discovered that most properties at the auctioning ground go for higher than the originally set price.
Auctions signify a stress-free transition process when you sell the property to your prospective buyers. Once the auctioneers take charge of the process, you will only wait until you are connected to the buyer. You can then close the process as you exchange the house ownership documents and money. It is as simple as it sounds.
Mistakes to Avoid when Selling Your Home
Whether it is your first or fourth home, you will always feel that attachment at the time of sale. The house sale can be both time-consuming and emotionally challenging for most people. It is even worse when you urgently need the money to solve some financial constraints. You must be ready when the potential buyers come for the house showing as some of them may not be so kind. Others will offer ridiculously low prices, and it could anger you. Following all these, it is easy to make mistakes during the house sale. Nevertheless, with the correct information, you stand better chances at avoiding these mistakes. Let's explore the common mistakes that you should avoid when selling your home.
Avoid getting too emotional
Having lived in the particular house for a long time, it is very easy to get emotional and attached to the premise. The attachment will even be more if it is your first home and you struggled to find it. To avoid all this, you need to have a whole mindset about the process; think of yourself as a business person and not a homeowner.
Be careful on who you let assist you
As we began the article, we made you know the common home selling strategies. You will choose and require help from people, such as a real estate agent. You must find a reputable real estate agent. It can be your biggest advantage or disadvantage depending on who you involve.
Avoid setting unrealistic prices
Not knowing how to price your home can be a huge mistake. Regardless of whether you are working with an agent or selling the property alone, you must set the correct asking price. If you have trouble doing this, you can get in touch with a property valuator and help you get the correct value.
Do not sell your house during the winter months (unless it is so necessary)
While most people believe in selling the house, it is important to know that some seasons are slower than others. If you choose to sell your home during the warmer seasons, you have a better shot at getting the best price and speed than when you sell it in winter. During winter, people are usually busy with social engagements, and the cold weather makes it more convenient for people to stay indoors. Additionally, research has it that very few people are looking to buy property. Choosing winter for sale is a bad idea.
Do not hire a substandard photographer
Prospective clients away from you will rely on the photographs to see the inside and outside of the premises. As a home seller, you must understand that other sellers post very professionals photos of their premises. As such, you will be doing yourself an injustice if you have no good photos for your home. Additionally, most buyers today look for homes online before deciding to get on the ground for physical assessments.
Inadequate preparation for the sale
Lack of preparation for the sale is also a huge drawback to the house sale's success. To avoid this, you can start with minor home improvements and getting all the documents ready. It makes the work easier for the parties, you and the buyers.
As you can see, most of these are avoidable mistakes. Ensure that you are mentally and financially prepared for the sale so that you do not fall into the pitfalls discussed above. Believe in yourself to sell house fast and do it!