What is the Land registry property alert
HM Land Registry in the UK offers the free Land Registry Property Alert service to enable property owners and others interested in registered properties to keep an eye out for changes or activities taking place within them. It aims to protect owners against property fraud by notifying them about any suspicious or unauthorized activity that takes place with their registered properties.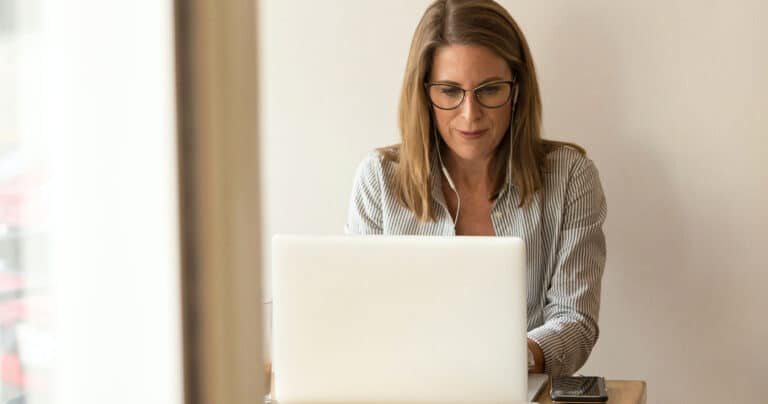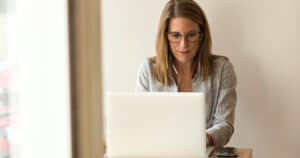 How Does Land Registry Property Alert Work?
Land Registry Property Alert provides email notifications when certain activities take place on a registered property, such as applications for sale, mortgage applications or changes in ownership/title deeds. By receiving these alerts property owners can take swift action should they suspect fraudulent activity has taken place and act quickly if they suspect anything amiss has taken place on their land.
Benefits of Land Registry Property Alert
Early detection of fraudulent activities. Property owners can quickly be alerted of any suspicious or unauthorized changes made to their property and take swift action in protecting themselves and their interests.
Property owners can relax knowing they will be informed about any changes or activities related to their property, thanks to Land Registry Property Alert being free and accessible by all.
How to Sign Up for Land Registry Property Alert?
To sign up for Land Registry Property Alert, follow these steps:
Goto the official Land Registry website https://propertyAlert.LandRegistry.GOV.UK and sign up.
Register an account by providing your personal details such as name, email address and contact info. When your account has been established, up to 10 properties may be added for monitoring purposes.
Enter details about the properties you want to monitor, including property address and title number (if available). When there is activity related to these monitored properties, email notifications will be sent directly to you.
Once you've signed up for Land Registry Property Alert service, it's easy to manage your account through: In your dashboard account dashboard you can add or remove properties from the monitoring list as you see fit.
If your contact information changes, make sure you update it in your account settings to continue receiving alerts without interruption. You can set specific frequency and types of alerts for each monitored property.
What are some common types of property fraud?
Fraudsters may use falsified identity documents to fraudulently obtain remortgages on homes, hoping to leave with the proceeds once successful. Should their scheme succeed, fraudsters would use any profits gained to flee with them quickly.
Fraudsters may pose as legitimate owners to sell properties off without their owner knowing, while on vacation or living in a nursing home. This leaves real owners facing an expensive mess. Fraudsters have even taken to impersonating owners so as to sell off properties while their true owner was away or in care facilities.
Take Action in Response to Land Registry Property Alert notifications
If an alert alerts you of suspicious activity or unapproved changes regarding your property, here are a few steps you should take: (A) Review all details associated with it
Carefully read through your alert email to gain an understanding of its contents. If suspicious activity or changes arise, contact the Land Registry immediately to report them and seek guidance for how best to protect your property.
Seek legal advice as soon as possible in such matters.
Consult a solicitor or legal professional in order to understand your rights and investigate potential remedies available under law.
Contact Law Enforcement mes If you believe you have been the victim of property fraud, report the incident immediately to either your local police department or Action Fraud – the UK's national reporting center for fraud and cybercrime.
Limitations of Land Registry Property Alert System
While Land Registry Property Alert can be an extremely helpful service, it is important to remain mindful of its limitations:
This service only monitors properties registered with the Land Registry; it does not cover unregistered or pending registration properties. Furthermore, alerts provided may only provide enough time for corrective action to take place after events have already taken place – not always immediately possible.
What's the timeline for getting property registered when I buy it?
The time it takes to register after buying can depend on many factors, such as its complexity and the Land Registry workload. On average, registration should take 1-3 months; but this estimate may change in certain instances.
Here is an outline of the steps involved in registering a property post purchase:
Once a sale of property has been agreed upon, typically its registration process will be overseen by the buyer's solicitor or conveyancer.
Preparation of documents Once all the relevant paperwork has been collected by the buyer's solicitor, such as transfer deed, contract and any additional required forms.
Submitting to the Land Registry
Your solicitor will submit the completed application and supporting documents to the Land Registry for registration either via post or online using its electronic registration system.
Verification and examination
The Land Registry will carefully consider your application and any supporting documents to make sure they comply with all requirements. They may conduct searches to validate information provided and assess any outstanding issues or restrictions on the property.
Approval and Registration
If the application meets all of the requirements, and has been accepted by the Land Registry, registration will be approved and updated into their database, as well as issuing a title deed in your name.
Notification and documentation
Once registration has been completed, the Land Registry will inform both buyer's solicitor and then buyer themselves, who in turn will give out official documents containing proof of ownership (i.e. a revised title deed).
Remember, however, that this timeline is an estimation. Many factors can impede registration processes; errors or missing data in your application could delay its processing time significantly; while high registration volumes or operational challenges at the Land Registry could extend processing times further still.
To obtain an accurate estimation of registration time frame for any specific property, it's recommended to seek advice from your solicitor or conveyancer, who should possess more insight into current workload and processing times of the Land Registry.