What is  remortgage conveyancing
Conveyancing is the process of transferring the legal title of real property from one person to another. It can also be defined as the process of granting an encumbrance like a mortgage. On the other hand, a remortgage is a process of paying off one mortgage with the proceeds from using the very property as security. Therefore, remortgage conveyancing refers to the legal processes of remortgaging. They need to be handled by a solicitor. When remortgaging, you may need a conveyancing solicitor, especially if there are legal transactions involved.
Remortgaging can be a great way to save money, especially if your current mortgage has expired and you have moved to your lender's standard variable rate. The current Bank of England base rate is 5.00%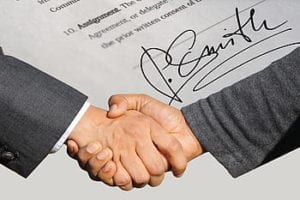 If you would like a no-obligation remortgage conveyancing quote click the link below.
Get an Instant Quote >>
Why do you need a conveyancer for the remortgaging process?
Whether or not you need a conveyancer for the process depends on the terms of the remortgaging and circumstances. For instance, if you are looking to stay with the same lender and come up with a new mortgage deal, you may not need legal conveyancing services. However, if you are looking to switch from one lender to another completely, then you need a remortgage conveyancer. The role of the conveyancer in this scenario is to assist with the removal of the interest on the property form one lender to the other.
Remortgage conveyancing is faster than the ordinary conveyancing process for buying or selling a property. The remortgaging solicitor should be done with the process after a few weeks. The reason why it is faster is that;
There is no buyer or seller. This means that there are fewer delays while waiting for responses.
Most lenders only need a regulated local authority search or an indemnity policy. This means that there is no need for several weeks of work on official searches.
The fact that the process is faster means that the costs of remortgage conveyancing should also be less. In this post, we discuss the ins and outs of remortgage conveyancing quotes.
How much does remortgage conveyancing cost?
Many mortgage providers offer free legal services for clients that are looking to switch their mortgages over to them. However, the firms only do this to entice people to take the deal. Taking the free services is not always a good idea. What happens is that the lenders hire certain law firms to handle all their transactions for a lower cost. This means that the firms have a lot of work to handle because the lenders deal with a lot of clients at the same time. Many are times when these free services end up costing you more. The firms end up being very slow or providing bad services because they are overwhelmed, and they are not getting paid enough for the services. For this reason, it is always wise to consider getting an independent conveyancer to handle your legal work. Of course, the costs will be higher, but the services will also be better.
Factors that affect remortgaging conveyancing costs
Below are some remortgaging conveyancing costs to look out for when comparing prices from various solicitors as well as conveyancing companies;
Legal fees- the legal aspect of conveyancing is the most significant. The legal work takes up a majority of the costs of the conveyancing process. First, a legal firm has to be hired to take care of the legal work. The charges also depend on how long the process takes and whether or not there are any legal complications that may require a lot of work.
ID Checks- if you are looking to pay off part of your existing mortgage, the solicitor will need to check the source of any of the funds that you are using. This check is a mandatory requirement by the law. It is intended to prevent cases like money laundering. Therefore, the legal firm you hire will need to identify and verify anybody that is involved in the remortgage process. The costs of the process have to be catered for by you.
Bankruptcy searches- in the process of remortgaging a property, the lender usually insists on searches against the name of the remortgage in the land charges register. This check aims to reveal is any of the remortgages are currently experiencing bankruptcy or are about to be made bankrupt. This process also costs a considerable amount of money. Office copies and title plan- the conveyancer is also tasked with the role of obtaining an official copy of the title deeds or the tittle plan from the official land registry. The copies are used to confirm the details of the property that you want to remortgage. This process is also a tad bit costly.
TT fees- Telegraphic Transfer fees, also known as TT fees, are those that are incurred when the solicitor has to electronically transfer any money from your new mortgage lender to the existing one. You will be changed to make sure that the transfer of funds is safely done on your behalf.
Land registry fees- Your solicitor is also tasked with the role of filing and informing the land registry of your new arrangements with your new mortgage lender and the savoured agreement with the previous one. The land registry imposes certain fees for the filling process. You may also be required to pay a fee to update the land registry with any new information about your property.
The number of searches you will be required to perform on your property depends on your new mortgage lender and their demands. Most solicitors opt to take out insurance indemnity policies as opposed to playing the conveyancing mentioned above property searches and several others. By doing so, the process becomes relatively cheaper, and the remortgage lenders are easily satisfied. This, therefore, keeps them from making further demands and requests that would otherwise cost more money.
Other factors that can affect legal fees
Freehold or leasehold property will make remortgage conveyancing costs different.
If you have a leasehold property there will normally be additional fees to pay. Leasehold conveyancing involves a larger number of people. Conveyancers need to work with other parties, including management companies. The cost of signing additional documents, providing essential information and providing extra packs increases due to the need for more information. Remortgage conveyancing fees will always be higher where a leasehold is involved.
Finding the best remortgage conveyancing  quotes
The first thing you should do when choosing a remortgage conveyancer is to find one that is licensed and approved or regulated to handle the process of remortgaging. The internet is a good place to start when looking for such services. Start by compiling a list of remortgage conveyancing lawyers and firms. You can then proceed to compare the fees of expert remortgage companies and lawyers. You should be able to get an instant quotation from online sources. However, make sure to compare the costs to the services that are being offered. Look out for any hidden charges and additional fees.
Also, make sure that the solicitor is approved by the new mortgage lender you are looking to work with. If you happen to hire the services of a firm or lawyer that is not authorized by your new lender, you risk ending up paying extra fees. The lender imposes the costs for an approved lender panel solicitor that will be used to represent them in the process. Therefore, it would be wiser to get quotations that allow you to specify your lender hence find a solicitor that is approved by the lender.
Conclusion
Note that you do not need a local solicitor to handle your remortgaging process. Since most conveyancing services are remote, you can always get one that isn't local to you as long as the lender approves it. The wise decision would be to choose a lender (local or not) that will complete the process fast and that will not provide shady services.
For no-obligation remortgage conveyancing quotes you will need to enter the remortgage amount and the property postcode and your personal details. You will then get residential conveyancing quotes in seconds.
Get an Instant Quote >>
The content of this article is intended to be used as general information only and should not be used or deemed to be legal advice. We do not accept responsibility for any loss sustained as a result of acts or omissions taken in respect of this article. You should always seek legal advice.