Selling your house not only fast but also for open market value sometimes feels like a too good to be true situation. Mostly, when the property market is not doing well, especially during a pandemic or an economic crisis, where house prices tend to be lower. But what if you could still manage to sell your property as fast as you wish and get the full market value you hoped for?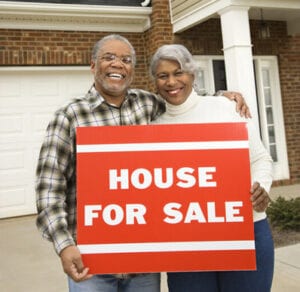 People who know what to do are never affected by a crisis. At least not in an adverse way. By the end of this article, you will have clarity on how to sell your house quickly and get it for the price you feel you deserve.
How to sell my house for market value
Before we get into the 'how,' let's do a quick look at the clients, you should be eyeing if you want to sell your house quickly and at a reasonable price.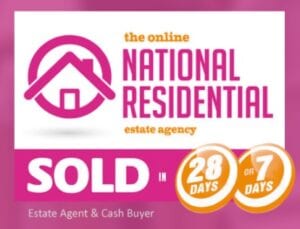 Sell properties FAST for 100% market value within 28 days OR we buy properties for cash in 7 days.
Due to our rigorous buyer approval procedures 95% of our agreed sales complete.
THE FAST, RISK FREE WAY TO BUY & SELL PROPERTY
To find out more details about this service please complete no obligation enquiry form below.
Buyers to Target to Sell My Property Fast for Market Value
In many ways, who you sell your house to is as important as how you sell the property. Not everyone is out to buy a home as fast as possible, and not everyone has the money you wish to get from the sale. However, the following three parties are quite reliable, fast buyers.
The first group of people that anyone should target when looking to sell a house fast is the property investors group. Many property investors maintain a tight relationship with property companies within the country to find suitable properties to invest in. Given that this group has the capital to invest in property generously and without a mortgage, you can be sure that you will sell your house for market value and sometimes even more if it is situated in a desirable environment.
Some investors have their own market value calculator for properties in different locations, so if your asking price is within their expected range, you should be able to sell your house fast.
This category might not be as quick to spend as the previous group, but you can be sure that they want to get a property fast. The best advantage you might have is that you might meet a first-time buyer who is also not sure how property buying and selling works. This makes it easier for you to convince the buyer that buying your house quickly at the market value is a good idea.
Also, this category might not have any past experiences with buying and selling property, so getting them to pick up new facts from you will not be a big challenge. Some have been saving for a while to get a home and only think about the time they get to settle. If your property feels like home in the best way possible, there's a high chance that they will not mind closing the deal fast with no long chains of complications.
Getting to sell your house with cash offers is one of the biggest wins real estate sellers look for. This category does not wait for mortgage approvals to close a sale. As long as they like the property, they will make a cash sale on it and allow you to move on with your life.
The most significant role you need to play is first making sure that your property looks appealing enough, so this party does not have to think twice once they see your property on your list. Secondly, make sure you know the market value since this category might be great researchers. Also, get all the paperwork ready so everything can run smoothly in a matter of days.
How to Sell My House Fast for Market Value
Now that we have our target buyers clear, you need to know the best ways to sell your home quickly so you can be set for a fast and hassle free experience.
Consider Selling to a Cash Home Buying Company
Many times, people look to sell their properties fast because of a financial crisis. A cash home buying company could quickly come to your rescue in such times. However, it is essential to note that they might not give you 100% of the market value you seek to get. These companies are aware of how big of a struggle it is to get your house liquified, so they take advantage of offering an almost competitive price.
One thing for sure, you will not need to pay agency fees, and your legal fees will get paid. Once the company approves your property sale you pretty much will have a guaranteed sale. This option is, however, not suitable for properties above £500k. This is because you might end up losing more than you would have used other methods. It would be best if you also were sure of the company you are selling your house to since there are many scam companies for such services out there.
Have you ever been to an auction event? If not, no need to worry; several auction specialists help first-time people to an auction. You can quickly sell your house for market value at an auction, especially if the house either has a short lease or needs a lot of work.
The disadvantage of this option is that it functions with more luck than guarantees. If the odds are for you, it is possible to get a buyer the very first day to an auction, but this is not a guarantee. Also, you will not always get the value you wish for, but you might come in pretty close. Try not to go the modern auction way as this does not always work, and there's a fee attached in many cases.
Work with a House Sale Specialist
If a cash home buying company does not offer the amount you are comfortable with, and your agent is a bit slack on their job, you can choose to seek the help of a house sale specialist. This is recommended for a very urgent situation since it will cost you some generous amount before you get the results you seek.
A specialist has the right tricks to make your property look attractive enough for potential buyers to fall in love with it in a minute. Also, they know where your target buyers can be found and, therefore, much easier for them to sell your house, maybe even in a matter of 30 days.
However, precaution is needed since many companies are claiming to be specialists, but end up giving one too many empty promises. They also charge a lot for no good reason. A reliable specialist has a record of confirmed successes and, at times, is not as expensive as you would expect.
If the issue is with your agents, deciding to change them maybe your best option. This is possible and advisable if you are out of contract or are using an online amateur agent. Negotiate a short contract with the new agent, but pay them the full fee so they can remain motivated to help you quickly find a buyer.
If your current agent gives room for this on your contract, getting more people on your case can help sell the house faster. You will have a chance to get your home for a better fee, but try not to go with inexperienced agents as this will be a waste of time, money, and resources. Make an arrangement where only the successful agent is given the full payment, so you do not incur double costs.
It might be that your house is not selling because your asking price is a bit intimidating. If this is the case, the right agent should have already pointed it out the first time you met (this is if you did not calculate the price as per the real market value).
Sometimes the issue is with your agent, so make sure you have this clear before you consider reducing the price. If the agent is well experienced, they should be able to sell the property at your original market value. Also, check the market you are in since dropping the price in a cold market does not change much.
Many homeowners think that selling the house by themselves will help them save the money they would have otherwise paid an agent to do the same work. The problem is, many for sale by owner homes remain on the list longer since the owner has no knowledge or resources to sell as fast as a professional.
Making a sale takes more than only placing a house on a list and waiting for a buyer. A professional does not mind working long hours to reach their goals, and this might include working on holidays. This is why they are better placed to sell a house fast compared to the homeowner.
Staging has everything to do with how you present your house before a potential buyer. Unless you are still living in the home you are trying to sell; it is advisable always to have the house empty and clean. This way, a buyer can find it easier to picture themselves in their new home. Depersonalize the property by removing anything that can limit buyers, such as religious and political frames.
Also, improve the curb appeal to help create an impressive view of the compound.
Finally, if all the above fails, look at the timing. Sometimes it not that your house cannot find the right buyer, but the market times are not in your favour. There are already people anticipating finding a home during the right selling and buying season, and, in this case, you will get several offers. When the demand is this high, you can be lucky enough to sell at even a higher value than you expected.
FAQs When Trying to Sell a House Fast for Market Value
Are online reviews on fast sale companies viable?
Not everything you see on the internet is worth your trust. Many agencies use marketing techniques to lure people to their companies, even if their services are not of quality. Scammers are also everywhere, so do not believe everything you see online, especially when the deal sounds too good to be true.
However, this does not mean that you will never find a reliable agent and selling company online as well. The secret is having more facts than opinions and talking to people you know in person.
The National Association of Property Buyers is a trade body operating within England, Northern Ireland, and Wales, which represents companies that help with quick home sales. It is possible to come across excellent companies as well as poor ones within the body.
Just because a company claims to be part of the NAPB and TPO does not mean that they are among the best in the business. These bodies are only trade bodies and not regulators, so you should never use them as checking points for a trust able company.
Between a fast-selling company and an auction, which is the best option?
If you are looking for a sale guarantee, then deciding between these two is a life-or-die situation. The problem with putting your house on auction is that it will get an extended public eye on different auction sites.
Remember, the listing price is often lower than the market price, so if you decide to change to a fast selling company, you will have a lot of trouble getting the price back up. Property companies will use your original asking price as a foundation for the value of your house, and since you want the house to sell fast, changing prices will not be an upfront option.
In short, a failed auction trial will bring more harm than good to the value of your house.
Get the Best Value for Your Home
Trying to sell your house fast can be overwhelming, but that does not mean it cannot be done. The idea is to please a potential buyer and get the best value you can, so it looks like a win-win situation for both the buyer and the seller. There is no doubt that you will find a lot of cons along this journey. Yours is to keep your mind focused, and not letting your sense of urgency make you prone to thieves.
One of the best ways to sell your house fast for market value is to make sure you present your house in it best light. Make sure it is clutter free, and decoration is in good order. If selling in winter make sure your home is warm and cozy. Make sure the first impression of your property is a good one. So tidy the front garden if you have one. Make sure you have a bell or door knocker, as there is nothing worse than leaving a prospective buyer standing out in the cold.
If you do all the above you should sell your property as long as it is not overpriced.