Solicitors Fees
Selling any property can be an uphill task. You need to know how to manoeuvre through the hoops of bureaucracy. More often than not, many property sellers end up making a loss instead of a profit on the house's sale. It may be occasioned by the various charges you need to pay before making a property sale. For this reason, you need a solicitor.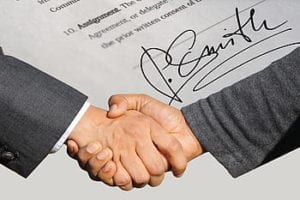 Of course, these professionals do not come for free, solicitor fees for selling a house come into play. It is vital to understand that the solicitors only handle legal affairs; therefore, they are not responsible for finding you a buyer.
Let us dive right into the services they provide.
Conveyancing fees
Let us kick off with the basic definition of terms. A conveyancing fee is an amount one has to part with to ensure all legalities involved in selling a house are handled correctly. In simpler terms, it is the amount of money you pay a solicitor to handle all the paperwork involved in selling your property.
Get an Instant Quote >>
These fees are further divided into two:
The legal fees
Disbursement fee
Legal fees
This is the amount charged by the solicitor for their services and time. It is their fee for doing all the work and streamlining all sale operations.
Disbursements
Refers to the fee charged by third parties; these third parties complement the efforts of the solicitor. An example of a third party is a land registry, who is responsible for holding copies of a title deed. The buyer or seller can pay these expenses depending on the agreement or personal preferences.
Here is a list of the significant disbursements you might incur:
Transfer of ownership
There is a certain fee charged by the Land Registry to change a house's ownership or any property. They have to change the names in the database from the previous owner to the new buyer. This cost may vary depending on where you live, but the standard fee is between £200 and £300. They will cover all the costs of this operation
Local authority searches
You will need to look up if there are any development projects planned to occur in the area you want you to buy a house. This search is mostly done on the local authority database. They charge a fee of £250-£450. This search will check for things like the drainage system or anything else related to the environment.
Anti-money laundering checks
It is an essential step before anyone can sell any property to you. The solicitor has to investigate if the money you are paying with is legit and that you are not just looking to launder the money. They will also verify your identity. This expense is about £6-£20 and will mostly be done by an online firm.
Property fraud
Refers to a check done by the conveyancer to find if the lawyer you are about to hire is a real one. You certainly do not want to send money to a fraudster. A typical property fraud check is about £10.
Title deeds
The Land Registry mostly holds title deeds. If you want to sell your property, you will need a copy of the land's Title Deed. There is no buyer out there who will pay for land without a legit Title Deed.
Additionally, you must be aware that the freehold cost is often cheaper than the price for a leasehold. It just means that it is cheaper to buy land as compared to leasing.
Stamp duty land tax
Refers to a tax charged for buying land that exceeds a certain amount set by the authorities. In this case, any property above the value of £125,000 is subject to stamp duty land tax. This cost is based on a sliding scale so that the price may fluctuate.
Bank transfer fee
Telegraphic transfers are most preferred when it comes to transferring of funds because it guarantees the money will reach the seller's account on an agreed day. The fee charged by the bank for this transfer is about £20-£30. The solicitor you hire may also charge a fee for overseeing the transfer of funds.
Help to Buy scheme (HTB)
The Help to Buy scheme has indeed helped many people become land or homeowners. But there is a small liability; you will have to pay extra due to the added legal work attached to this scheme. Many solicitors will charge a fee of £200-£300 depending on the workload that may be present.
Help to Buy ISA
It is the bonus that one can redeem if you want to buy a house or property through Help to Buy ISA. It means you will pay less for the property at hand. The solicitor will charge a total of £50 and the VAT.
Gifted deposits
If the deposit you are making does not come from one source and comes from multiple entities, you will have to pay extra. It is because you will have to prove that the other entities are legitimate. It results in more legal procedures, and thus, incur more expenses.
Any law firm will charge around £100 for this service. You will also incur an additional £200 for an insurance cover, but the insurance is optional in many cases.
Let's now take a look at the factors that influence conveyancing fees.
The legal fees may vary depending on the law firm you hired, among other factors. The standard total for this service stands at £850-£1500. Here are some factors that make these services a bit costly:
Surveys and inspections- these are procedures governed by the law. You cannot surpass these steps because doing so may be an act of defiling the law. They are put in place to protect the buyer's investment, and they contribute a large percentage to solicitor fees.
The size of a house; the bigger the house, the more the value. When the total value of a house is high, it attracts more risks because a large amount of money is involved.
If selling a leasehold property- you will have to pay more because such cases involve more legal work.
Other factors include; the state of the market and ownership structure. If the structure
Charges for leasehold properties
As stated earlier, the fees for freehold are cheaper than costs for a leasehold. It's because a lease will involve many legal procedures that may prove to be expensive. One such procedure includes paying for a Deed of Covenant. The Deed of Covenant is a legally binding agreement between a landlord and a buyer. This agreement may entail details of conducting some repair work on the structure.
Other fees
Most of the significant fees have already been mentioned above. However, there may be events where one needs to pay for other expenses, such as an insurance cover. For instance, if a seller does not have a building regulation certificate and intends to set up a structure. Then an insurance policy may be necessary.
What to do if a sale does not push through
In the unfortunate event, you do not make a sale or property purchase, then liaise with your solicitor. Some firms will offer a waiver for all legal fees incurred while some will only give you a discount. It is essential to choose a solicitor who waives all legal fees because you are looking to save some money.
Also, seek a clear explanation from the firm on why the sale did not push through, and possible remedies to the situation. It may be of help if you will head out to the market again and seek another buyer.
The need to hire a conveyancer
Conveyancers are professionals who will help you make that sale on your property. It is not a requirement by law to hire one; it is crucial to get yourself a conveyancer to make the deal much smoother.
Here are some reasons why you need to get one:
Legal procedures can be hard to grasp- a conveyancing solicitor act as guides through the universe of property sales. An experienced solicitor will always explain to you what each step means and what to do next.
Save on money- as much as hiring a conveyancer is a bit pricey. Think about the risks of attempting to make a sale all by yourself. You have no way of knowing what expenses to avoid and which not to, you will be walking blindly. A solicitor will guide you in the right way.
They have special knowledge and skills- this is the most obvious reason for hiring a solicitor; to act as a guide and adviser as you make the transactions. They will explain to you the details in a contract and many more areas.
Help you save on time- selling any piece of real estate will involve talking to many officers, agents, banks, vendors and many other parties involved. A conveyancer has a full understanding of all parties involved and as a result, will take less time getting in touch with each one of them.
Stress-free transactions and closing process – solicitors will save you the hassle of running around and booking appointments with various offices. You will sit back and wait on the solicitor to get in touch with you.
When to pay conveyancer
Most conveyancers ask for a deposit so they can commence any work. This fee can be up to 10% of the total amount they will charge for the whole process. It is advisable to comply and pay this deposit fee so they can begin any work. You will then pay the balance after the sale goes through. However, in some events, the solicitor's firm will ask you to pay for various disbursement fees before the sale is complete.
The role of a solicitor in the transfer of equity
If you get a divorce and need to split the marital property acquired over time, you will need a conveyancing solicitor. There are various processes carried out in such cases that include an identification search, bankruptcy search, Land Registry search, and transfer fees. Lastly, if you are looking to remortgage such property, you will incur additional soliciting fees.
How to save money on solicitor fees for selling a house
An excellent way to reduce this cost is by comparing the quotations of different firms online. However, look at their service charter to confirm you are getting value for your money. Do not go to the cheapest and get low-quality services.
Another way is hiring a solicitor who keeps the charges fixed from the beginning to the end. Some firms charge extra when a process turns complicated, and you end up getting a large bill from them.
How do you identify a professional solicitor?
Getting an excellent and reliable conveyancer can be challenging due to the various legal procedures involved and their costs. A quarter of all legal complaints filed to the Legal Ombudsman, UK are related to conveyance. It depicts a clear image of the situation on the ground. It is imperative to get the right solicitor and avoid being part of the sad statistics.
A competent solicitor should be registered and associated with a professional body. It will help you know that the solicitor is indeed legit and is not out to defraud you of your hard-earned money. It would be best if you also did due diligence before hiring any firm to handle the legal part of the sale for you. A brilliant way to find if a firm or an individual is trustworthy is by going through reviews. Reviews give you a clear picture of the people or person you are dealing with.
Additionally, you should check out online solicitors whose services are affordable and who take average time to complete their task. Most online firms tend to be cheaper and will produce good results in a shorter time. But the best way to get a solicitor is by comparing quotes from different firms.
In conclusion, get yourself a solicitor who puts the client before profit. A good solicitor should be client-centred and will try their level best to deliver results in real-time.
Get an Instant Quote >>
Also useful Selling a house after death of parent