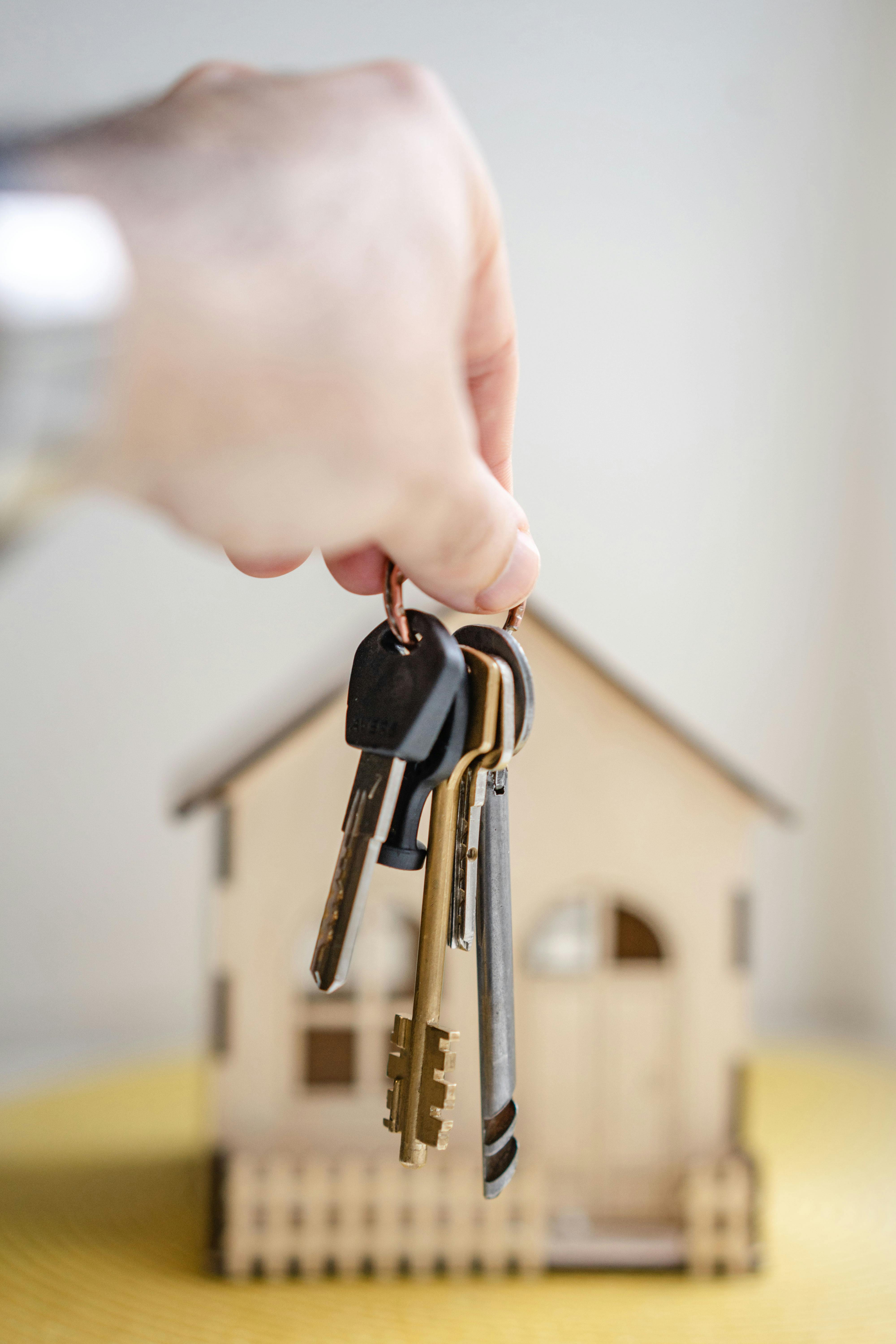 Introduction
Buying or selling a property is a significant decision, often filled with legal complexities, financial decisions, and tight timelines. Amidst the array of tasks you need to accomplish, one of the most crucial steps involves engaging a proficient conveyancing solicitor. This professional will guide you through the legal intricacies of a property transaction, ensuring a smooth and efficient process. In this guide, titled 'Top Conveyancing Solicitors for Property Purchase', we will navigate through the process of selecting the best conveyancing solicitor for your property purchase. We will delve into the importance of local knowledge, online conveyancing services, and the value of customer service. Additionally, we will highlight some of the top conveyancing solicitors in the industry. Let's embark on this informative journey that aims to make your property purchase process simpler and more manageable.
Understanding Conveyancing and Its Importance in Property Purchase
Are you planning to buy a property and find yourself confused by all the legal jargon? You're not alone. The world of property transactions is full of complex terminologies and procedures, one of which is conveyancing. But don't worry! In this section, we will demystify the concept of conveyancing and elucidate why it plays such a crucial part in property purchase.
Conveyancing is the legal process that involves transferring the ownership of a property from one person to another. It begins when an offer on a property is accepted, and ends when the keys are handed over to the new owner. Simple, right? Well, not quite. The process involves a series of intricate legal steps which, if not handled correctly, could result in significant complications, financial losses, or even a failed transaction.
Why is Conveyancing Important in Property Purchase?
There are a few reasons why conveyancing is so important in a property purchase:
Legal Advice: A conveyancing solicitor provides you with invaluable legal advice throughout your property transaction. They guide you through the legal intricacies, ensuring you understand your rights and obligations, and making certain the process is legally sound.
Property Searches: As part of the conveyancing process, your solicitor will carry out various searches to uncover any potential issues with the property. These can include local authority searches, environmental searches, and checks on the title deed. This thorough investigation helps you avoid unwanted surprises down the line.
Contract Management: Conveyancers manage the drafting, reviewing, and exchanging of contracts. They ensure that the contract aligns with your expectations and negotiate any necessary amendments on your behalf.
Financial Transfers: Your conveyancing solicitor oversees the financial aspects of the transaction. This includes managing the transfer of funds, calculating the Stamp Duty Land Tax, and ensuring all fees are settled.
In short, conveyancing is the backbone of any property transaction, ensuring that everything runs smoothly, legally, and in your best interests. Without a proficient conveyancer, you could end up in a legal quagmire or with a financial loss.
In the next section, we'll guide you on how to select the best conveyancing solicitor for your property purchase. After all, not all conveyancers are created equal, and choosing the right one can make all the difference in your property buying experience.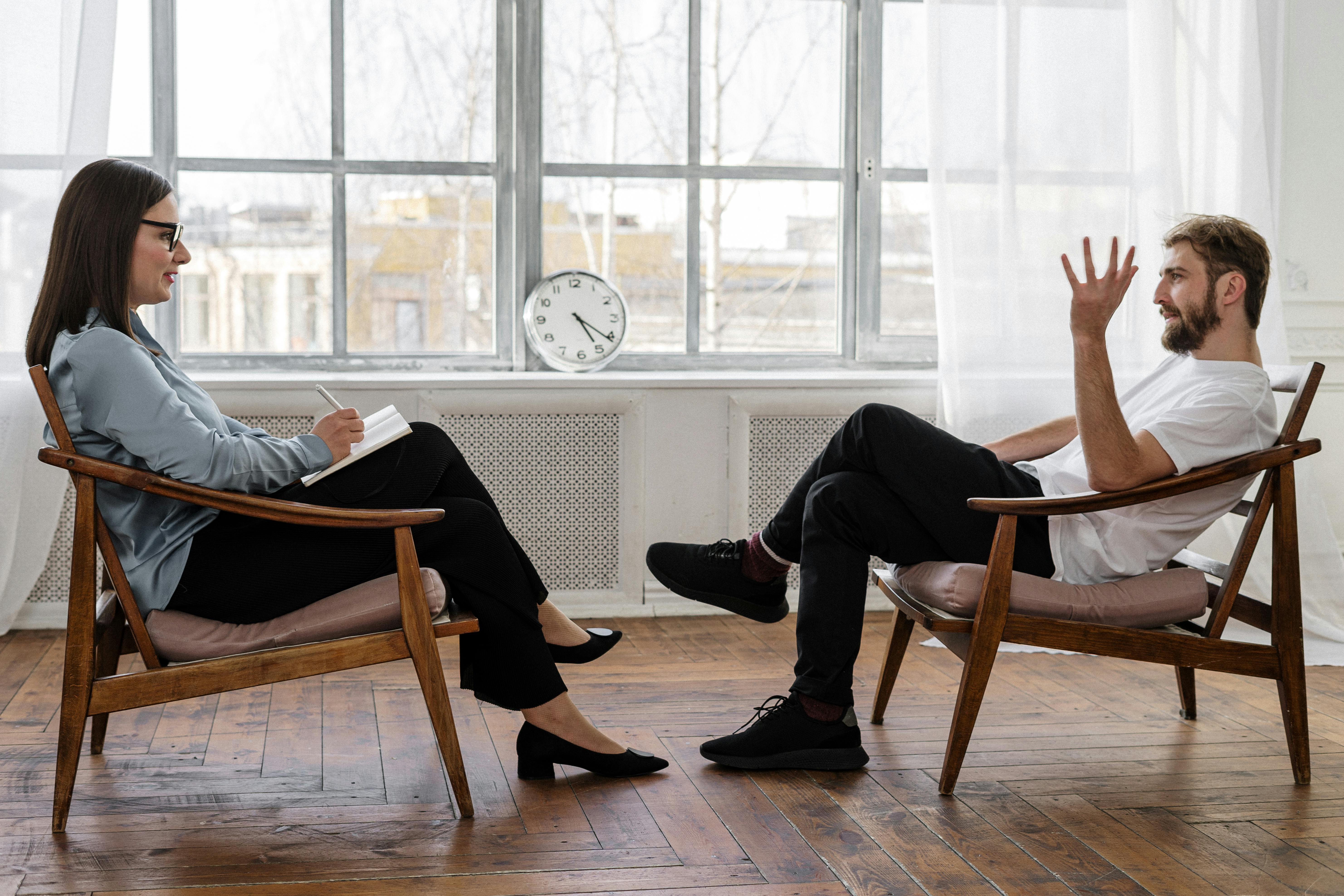 How to Choose the Best Conveyancing Solicitor for Your Property Purchase
In the vast sea of conveyancing solicitors, finding the one that perfectly suits your needs can feel like looking for a needle in a haystack. But fret not. Here are some key points to consider when you're on the hunt for the best.
The Importance of Local Knowledge
While it's not always necessary to meet with your solicitor in person, local knowledge can play a significant role in some cases. If your property transaction involves altering existing boundaries, creating new rights of way, or dividing a property, a locally based solicitor who can easily visit the property would be an asset.
The Role of Recommendations and Reviews
Never underestimate the value of first-hand recommendations. If you have friends, family, or colleagues who have recently bought or sold a property, their experiences could guide you towards a stellar conveyancing solicitor. Alternatively, turn to the internet. Online reviews and ratings can provide insights into a solicitor's efficiency, responsiveness, and cost-effectiveness. But be wary of conveyancers recommended by estate agents as they often carry hefty referral fees.
The Value of Online Conveyancing Services
In the age of digitalization, you can find a plethora of specialist online conveyancing firms that provide services on a fixed-fee and no-completion, no-fee basis. This is a game-changer, especially considering that one in three property transactions fail to complete. However, remember that the cheapest option isn't always the best. Overworked, underpaid, and hard-to-reach solicitors could cause more stress than they're worth.
Comparing Fees and Quotes
Comparing quotes from different solicitors will give you a clearer idea of the standard rates and enable you to spot any hidden extras. But don't let cost be the sole determinant. Instead, focus on the value you're getting for your money. A solicitor with a slightly higher fee but who offers a more comprehensive and efficient service could save you headaches down the line.
The Importance of Communication and Customer Service
A good conveyancing solicitor should keep you in the loop at all stages of the transaction. Prompt, clear communication is key to ensuring a smooth property purchase. The level of customer service is also crucial. A solicitor committed to customer satisfaction will go the extra mile to ensure your experience is as stress-free as possible.
In the end, the best conveyancing solicitor for your property purchase is one that ticks all these boxes, understands your individual needs, and works diligently to ensure a successful transaction.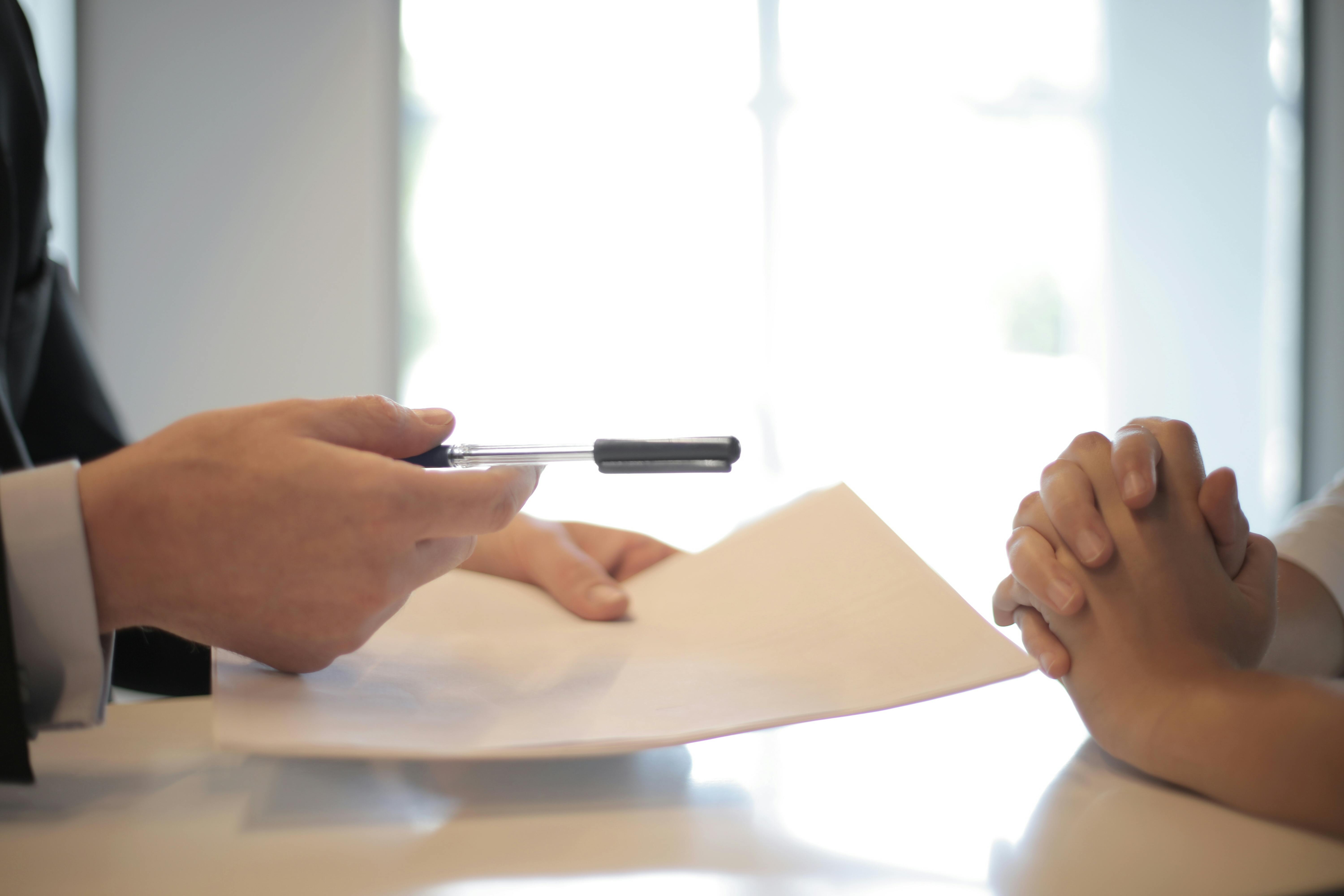 The Role of a Conveyancing Solicitor in Property Purchase
The process of buying a property is not just about finding the right house or apartment, it's also about navigating a series of legal procedures. This is where a conveyancing solicitor comes into play. They help you through three main stages: the pre-contract stage, the post-contract stage, and the completion stage.
Pre-Contract Stage
In the initial stages of a property purchase, a conveyancing solicitor provides essential legal advice and carries out a range of searches. These include local authority searches, environmental searches, bankruptcy searches, and other conveyancing searches specific to the property you wish to buy.
They also play a critical role in managing contracts. They either draw up a draft contract of sale or review the seller's contract, ensuring that it aligns with your expectations. If necessary, they liaise with the solicitors representing the other party to negotiate contractual terms and assess the content of the title deeds.
Post-Contract Stage
Once the contracts are exchanged, the conveyancing solicitor ensures all search fees and party costs are settled. They can clarify the Stamp Duty Land Tax payable on the final sale or purchase value and make sure that both law firms have enacted the pertinent legal details for the transaction to be legally binding.
Completion Stage
On the completion date, the property legally changes hands. Your conveyancing solicitor oversees this process, clarifying any remaining legal fees, Stamp Duty, or acceptance of title deeds required to conclude the transaction. They also ensure the transfer deed is properly executed and filed with the Land Registry, safeguarding against any potential legal challenges to your ownership.
The role of a conveyancing solicitor in property purchase extends far beyond paperwork. They offer guidance, manage risks, and provide peace of mind throughout the process. So, when you're ready to buy a property, make sure you have a skilled and dedicated conveyancing solicitor by your side.
Top Conveyancing Solicitors for Property Purchase
When it comes to property purchase, choosing the right conveyancing solicitor can make all the difference. Here are the top five conveyancing solicitors known for their exceptional services.
Solicitor 1: The Law Firm Group
Renowned for its robust knowledge of property laws, The Law Firm Group provides specialist property legal assistance in all conveyancing matters. With a meticulous attention to detail, they cover every potential advantage and risk that you need to be aware of when buying a property. Their services range from preparing and reviewing contracts to resolving property-related disputes.
Solicitor 2: My Conveyancing Specialist
My Conveyancing Specialist stands out with their first-class quality services and a network of highly experienced solicitors. They have optimized the transaction process to help save money while providing excellent legal services. Their streamlined process and customer-friendly approach make them a top choice for many property buyers.
Solicitor 3: Leads for Lawyers
Leads for Lawyers is another noteworthy conveyancing solicitor. They specialize in both residential and commercial property transactions. Their services are designed to help you save money on solicitor costs, making them a smart choice for those looking to buy a house, sell a property, remortgage, or transfer equity.
Solicitor 4: Moving Sorted Ltd
With a reputation for transparency and tailored services, Moving Sorted Ltd is a top choice for many property buyers. They offer a 'No Move, No Fee' guarantee, ensuring you only pay for their legal services once your sale is complete. Their bespoke service can handpick a property lawyer dedicated to your conveyancing case, ensuring a personalized and efficient service.
Solicitor 5: Compare Conveyancing Quotes
Last but not least, Compare Conveyancing Quotes can help you find the best solicitor for your needs. They allow you to instantly receive the best conveyancing prices from a panel of solicitors, saving you time and money. Whether you're buying or selling, residential or commercial, they can help.
When choosing a conveyancing solicitor, remember that the best one for you will depend on your individual requirements. Consider factors such as their expertise, customer reviews, fees, and the level of service they provide.
How MyConveyancingSpecialist Can Help You with Your Property Purchase
Navigating through the maze of property purchase can be overwhelming. But with MyConveyancingSpecialist, you get a partner who understands your needs, demystifies the process, and walks with you every step of the way.
Tailored and Transparent Services
Every property purchase is unique, and that's why MyConveyancingSpecialist offers bespoke services tailored to your specific needs. By meticulously assessing your situation, they handpick a property lawyer who is devoted to your case. Regardless of the complexity, they've got you covered with comprehensive services backed by local expertise. And in the spirit of transparency, they provide crystal-clear costs with a No Move, No Fee guarantee, ensuring you only pay for legal services once your sale is complete.
Saving Time and Money
Time is of the essence in property transactions, and MyConveyancingSpecialist understands this all too well. Their network of experienced online conveyancing solicitors is committed to expediting the professional exchange of properties, reducing the stress typically associated with buying or selling a house. By optimizing the transaction process, they redirect all savings to you, ensuring you get top-notch legal services at an incredible price. With a free online conveyancing quote that takes less than 30 seconds to complete, you can see firsthand how much time, money, and stress you can save.
Efficiency, Professionalism, and Customer Satisfaction
MyConveyancingSpecialist prides itself on its high level of efficiency and professionalism. Their team of licensed professionals takes over the conveyancing service, making it entirely stress-free for you. From carrying out extensive property searches to managing contracts and overseeing financial transfers, they ensure every detail is taken care of. They are committed to customer satisfaction, as evidenced by the glowing testimonials from clients who have enjoyed their prompt, reliable, and courteous service.
With MyConveyancingSpecialist, your property purchase is not just another transaction. It's a journey they are eager to embark on with you, committed to getting it right, saving you time and money, and ensuring an entirely stress-free experience.
Conclusion
Navigating the intricate process of property purchase requires expertise, diligence, and meticulous attention to detail. The role of top conveyancing solicitors is pivotal in ensuring a smooth, hassle-free transaction with no unexpected surprises. From conducting thorough property searches to liaising with the Land Registry, handling financial transfers, reviewing contracts, and offering sound legal advice, the best conveyancing solicitors go above and beyond their call of duty.
Moreover, in the digital age, the value of online conveyancing services that offer transparency, promptness, and tailored services cannot be underestimated. They not only offer the convenience of managing the process from the comfort of your home but also assure competitive pricing with a 'No Move, No Fee' guarantee, ensuring you only pay once your sale is complete.
The importance of choosing the right conveyancing solicitor for your property purchase can't be overstated. From firms like The Law Firm Group that boast Law Society accreditation and a wealth of local expertise to MyConveyancingSpecialist, known for their bespoke services and competitive pricing, there's no shortage of proficient professionals in the field.
However, the key lies in finding a solicitor who aligns with your specific needs and expectations, offering not just technical expertise but also exceptional customer service, transparent communication, and a commitment to your satisfaction. After all, property purchase is a significant milestone in one's life. Deserving nothing but the best legal support to make it a smooth and rewarding experience!
The journey of property purchase might seem daunting, but with the right conveyancing solicitor by your side, it can be an exciting, fulfilling, and stress-free adventure. Remember, the success of your property transaction largely hinges on the expertise of your conveyancing solicitor. So, choose wisely, and here's to a successful property purchase!
So, whether you are a first-time homebuyer, an experienced property investor, or looking to sell your property, remember to engage a top conveyancing solicitor to guide you through the process. Your property purchase is not just a transaction; it's a significant milestone, and with the right legal support, it can be a smooth, rewarding, and stress-free experience.
Call to Action
Ready to secure your dream home? It's time to get moving! Say goodbye to hidden costs, lengthy waiting periods, and complicated legal jargon. Entrust your property purchase to a top conveyancing solicitor who offers a tailored, transparent, and efficient service. Whether you're a first-time buyer or a seasoned property investor, MyConveyancingSpecialist is committed to making your property purchase a seamless, stress-free experience.
Take the first step now! Whether you're buying, selling, or remortgaging, get your free online conveyancing quote in less than 30 seconds. Discover how you can save time, money, and unnecessary stress with our dedicated team of property professionals. Don't let your property purchase be a daunting task. With our bespoke services, you're not just a client; you're a valued partner in a pivotal chapter of your life.
So why wait? Start your property journey with us today.