Transfer of equity conveyancing quotes
The transfer of equity does not necessarily have to be a long-winded process. In fact, with the help of a transfer of equity quote from My Conveyancing Specialist, you could find yourself paying less for conveyancing than you had even imagined possible.
When it comes to transfer of equity quotes and cheap conveyancing, we're easily able to provide solutions that will meet your budget and leave you feeling like you've got more spending cash in your pocket to go out and enjoy life without worry or concern!
That's why we always seek to bring our clients the best quality service at the lowest prices; because we know how hard it can be to stretch a pound when moving home. That's also why we make every effort to get back to you quickly and with a transfer of equity quote that's tailored to your specific needs!
Once we get you our transfer of equity quotes we'll be able to move forward with the process and get started on your transfer proceedings. Because we're not restricted by 'call center working hours' or office opening times like some conveyancing solicitors, we're easily able to work around whether it suits you and provide you with a transfer of equity quote whenever is most convenient for you!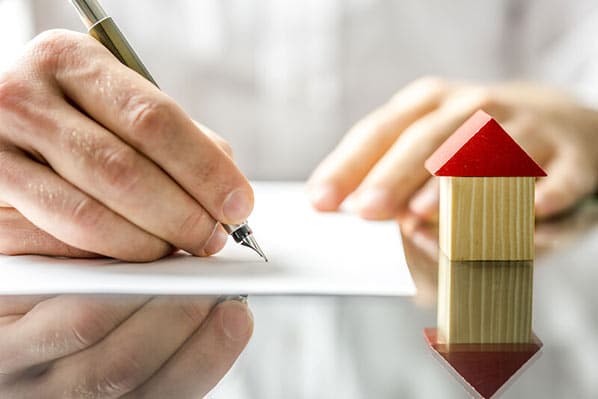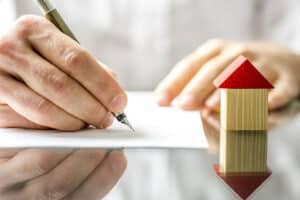 How transfer of equity works
When you perform a transfer of equity the property owner adds or removes a person from or to the title on the property. Which in effect alters the ownership of the title of the property.
Transfer of equity does not always involve payment of money, other than the transfer of equity conveyancing fees.
This process is usually a much simpler process than a normal property sale or purchase as at least one person will remain in ownership and on the title deed of the property.
The main legal form required for this process is called The land registry TR1 form, which should be completed with the current owner information and either the new part-owner or removal of a current owner. If there is a current mortgage on the property as well as official copies of the property title you will need comprehensive contractual information on the mortgage. Your mortgage lender will also need to be contacted.
You will also need to provide the land registry's AP1 form and should the value of the transaction amounts be more than £40,000 a stamp duty land tax certificate could also be required.
As stated previously if there is a mortgage on the property that will remain after the transfer of equity then you will need consent from the lender before the process takes place. If you are adding someone to your ownership and title of the property, the mortgage lender will want them to become equally liable for the mortgage. The lender will also carry out their own checks on the person to ensure the person or persons are suitable.
A transfer of equity occurs when a property's owner adds or removes a person (or people) to or from the title on the home, altering the 'ownership' of the property from a legal perspective. Despite what the name suggests, it doesn't necessarily involve the transfer of any money.
Why you would want to transfer equity?
This could be for several reasons, which includes:
The breakdown of a relationship
If you are separating from your partner, you will need to divide up your assets and the home will often be the most significant one.
In a new relationship
You might have previously purchased a property yourself and later entered a relationship. A transfer of equity could add your new partner to the title deeds.
Buying out the equity of a joint owner
Lots of people are now buying properties with friends or family.
The time may come when you want to buy them out.
For tax purposes
Homeowners sometimes transfer equity to their children or other family members to be more tax efficient. It can be a gift, but you should always seek advice about your tax liabilities.
How does the transfer of equity differ from equity release?
When you opt for transfer of equity you are changing the title deed to either add someone or take someone of the title deed of the property which normally does not involve money transfer.
With equity release, you are looking to raise money from the sale of part of your property. Using equity release allows people to raise money trapped in their property while still staying in the property. On the death of the owner/s, the property would be sold and the equity that was sold would be paid to the company that provided and purchased a part equity stake in the property.
There are several ways of equity release, with one of the main ones called home reversion.
Home reversion allows you to sell some or all of your home to a home reversion provider.
The other way of equity release is called a Lifetime mortgage.
Lifetime mortgages allow you to take out a loan secured on your home which does not need to be repaid until you die or go into long-term care. This frees up some of the value you have tied up in your property but still allows you to live there.
You should always take legal advice before taking out any equity release to ensure you are fully aware of all the requirements and it is the best solution for you.
For a no-obligation transfer of equity, conveyancing quote click here for a full online quote.