Top 10 Types of Houses in The UK
Finding the best home that suits you might be a bit tricky, especially if you are a first-time buyer. Before deciding whether to buy or rent your desired home in the UK, it is advisable to consider different factors to guide you towards having a better home. You can consider factors like your lifestyle, financial situation, preferred location, and what kind of amenities you require most.
There are many different types of houses in the UK. However, not all residential properties may suit the unique requirements that you want in a home. It is essential to consider the house's design, value, and size to determine which property best suits you and your family if you are looking for a home to buy or rent.
Here are some of the main types of homes that you can consider.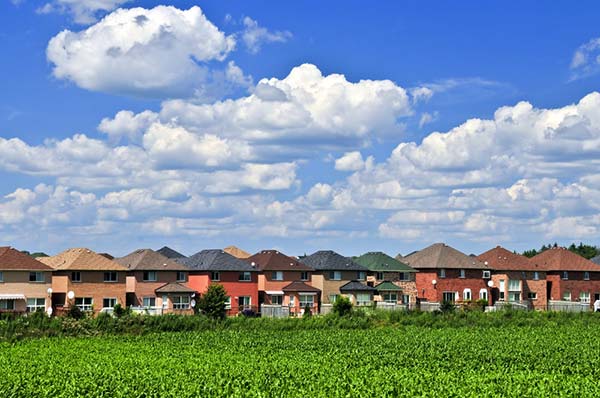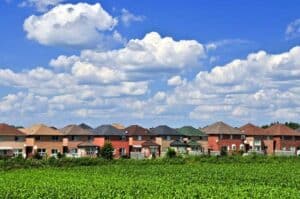 Ten main types of homes in the UK
Flats
A flat is the most common type of homes in urban places like Birmingham and London. A flat is a living space that is in one part of a building and is self-contained. They are unique because they provide residence for many people within one building and save a lot of space in the urban areas. Research has shown that converted flats are always in high demand in most parts of the UK. A flat can either be purchased or rented based on a contract.
In Europe, these housing prices are lowering, and most people are moving to these homes because of the tough economic times. Typically, a flat has one flat block split into several flats, and the communal areas are shared by members, e.g. stairwells, lifts etc. This kind of home is best for single persons, small families, or people earning low incomes since they are affordable compared to other homes like semi-detached or detached houses.
Pro and cons of living in a flat
Pros
They are safe and secure to live in since they have several layers of security.
They are less expensive compared to other bigger homes where you are likely to pay more utility bills.
Most of them have low maintenance costs.
Creates the best opportunity for getting contact with other people and socializing.
They are usually located in cities/ urban centres to allow people access the many social amenities.
Cons
The buyer is not allowed to modify the parts of the building according to their preference.
It is difficult to remodel or extend the structure as there is limited space and many restrictions.
In some of these homes, pets are not allowed as they can cause disturbance to other residents.
A buyer will have to comply with the regular maintenance repair program, which distracts their peace.
High chances of noise disturbance from neighbours
Studio flats
Studio flats are popularly known for their open-air design — bedroom, kitchen and living area in a single ample space. People often confuse one-bedroom homes with studios, despite the difference in their meanings. A studio flat is a single room that houses everything, including a separate bathroom. These types of houses are suitable for single persons or couples since space is limited for few people and not separated by rooms. A studio flat is one of the most economical types of a home if you happen to be on a fixed budget, as rental prices are affordable.
Pros and cons of owning a studio apartment
Pros
They are priced at affordable and relatively low prices.
They challenge someone to be more creative since they don't allow you to have a lot of furniture.
They are easy to clean. It doesn't take you many hours to clean your home because it is small in size.
Provides space to do all your household tasks easily and activities become fast-paced since your kitchen, bathroom, TV area are all there. The small rooms make it easier to perform home chores.
They are the best option for people who want to live alone, concisely and practically.
Cons
They have limited spacing as you only have to move from one spot to another and not moving to rooms.
You cannot bring many friends to your home, especially if you want to hold an indoor party.
They are pretty dull due to the small size of the home and cramped spaces if you have a lot of furniture
Detached houses
A detached home is a single home that is considered a stand-alone home, usually on its own. These homes are not linked with other houses or and are pretty standard in suburban and rural areas and prevalent in high income or low-density parts of the UK. This type of home commonly has front and back gardens and a driveway, thanks to the ample space.
These types of homes are costly and high in demand, but it's ideal for larger families and some privacy. These homes are commonly regarded as the pinnacle of homeownership because they have extra land surrounding the home and privacy. Detached homes enable large families to experience their outdoor activities on the large land. Also, you would not get worried to get a permit from anyone to do your decors and renovations. However, taking care of this kind of home requires more finance and maintenance to have a better home.
Pros and cons of living in a detached home
Pros
The owner gets to have maximum privacy and space as the home is in its private location.
Having a detached home comes with the extensive land to do any activity that you want.
Value tends to increase over time, making the property a significant investment.
Enough spacing to allow you to have a lot of material possessions.
No much disturbance from neighbours compared to semi-detached property types.
You have the freedom to renovate or extend your home with modern decors.
Cons
It is expensive to maintain and repair compared to terraced and semi-detached property types.
It can result in boredom and experience isolation as there are fewer or no neighbours around you.
They are very expensive and require financially stable residents who can bear the costs.
Cleaning is a big task for anyone as you will take long hours due to the large size of the home.
Semi-detached houses
A semidetached home type is similar to the detached home, but it is paired with another home on one side. The two homes share one wall, but each side is separately owned. These housing types save on space while ensuring that each owner has their own space, although a bit limited than the detached homes. A semi-detached home is famous to middle-income residents who preferred this home to terrace homes.
The houses appear attractive and welcoming both inside and outside and are variable in size. Semidetached homeowners who wish to extend and add a little privacy to their homes can do so at the side and back of the home. A semi-detached home is relatively cheaper than a detached home since a semi-detached home doesn't offer the same privacy and space as a detached home.
Pros and cons of living in semi-detached houses
Pros
Semi-detached homes are less expensive than detached homes
You get to enough interior space and garden
There is a reasonable level of privacy compared to terraced homes
Cons
The maintenance cost is a bit higher than in terraced homes
You get to experience less privacy as one side of the building can still cause disturbance by neighbours.
Limited freedoms to extend or renovate your home as you have to consider your neighbours.
Terraced houses
These houses are of a similar design and are constructed in a continuous row connected on both sides. The features like shared sidewalls mean that you have to lower your noise level to avoid disrupting your neighbours. In the UK, terraced housing is standard in big cities with large populations. A terraced home saves a lot of space, though not as much as a block of flats. The homes are cost-friendly when you want to purchase your own property.
Terraced homes provide a commonplace of residence, and they are a good source of accommodation for the working-class people.
Pros and cons of living in terraced houses
Pros
You feel secure since you have neighbours at your sides
A terraced home is among the cheapest types of housing in the UK
They have low maintenance costs, thanks to their small square footage
There is no boredom or feeling of isolation because you have neighbours close to you.
Cons
These types of homes are usually small and have limited space
You are sandwiched between two neighbours, meaning you have less privacy as they can hear what you are doing.
They have a small garage or garden space.
End-of-Terrace Houses
The end of a terraced home is simply the end of a line of terraced houses. The end of terrace homes has similar properties as the semidetached homes since they only share a wall on one side.
Pros and cons of living in an end of terrace houses
Pros
They are safer and secure because you have neighbours close to you
They have low maintenance due to the smaller square footage
They are among the cheapest type of housing in the UK
Cons
The houses are tiny and have less space than limits your activities or desires.
They have a more miniature garden and garage space compared to detached and semidetached homes.
Cottages
Cottages are tiny homes that are somehow old-fashioned and can either have one or two storeys. The term cottage is derived from the dwelling of a cotter, a farm tenant or labourer occupying the place in return for labour. Traditionally, they were built with small windows and thick walls. These homes are best during the cold winter period because of their thick, muscular walls that help keep the warmth. Cottages are more preferably for vacations or holidays and can accommodate large groups of people who want to spend their time away from the urban areas.
Pros and cons of owning a cottage home
Pros
They have privacy, meaning do your activities without interference.
They usually have plenty of lands that can accommodate many people during an outdoor functional meeting.
Cottages tend to have a lower environmental effect since they primarily based in rural areas and consume a reasonable land space.
Cons
They are primarily located in suburban or rural areas with less access to many amenities.
They have less space and rooms, limiting a large number of people.
Bungalow
A bungalow is a unique kind of homes. They are single-storey structure, and they can be detached or semi-detached. Initially, the word bungalow comes from the Hindi word 'Bangla', which means 'belonging to Bengal'. They were constructed for the early Europeans who initially settled in Bengal in the 17th century. These houses usually have a room or two on the roof of the house. Recently, bungalows are becoming rare in Europe as contractors opt to construct taller buildings instead of a single floor bungalow. Among the many types of homes found in the UK, a bungalow can sometimes be hard to get, although some are cheap in certain areas.
Many people sometimes get confused between a bungalow and cottages. Although it's challenging to differentiate the two, you need to be keen to differentiate the two. A bungalow normally has a low profile compared to cottages, but sometimes history, style, and the price tag can help differentiate the two. To make it easy, we can say that a bungalow is a subset of the cottages, cheaper than the cottages. As for the difference between a bungalow and a detached home, their main difference is that a bungalow is a bit smaller than a detached home and normally on one level, although  many get converted to two levels by the addition of an extension such as a dormer.
Pros and cons of living in a bungalow home
Pros
A bungalow has a large living area that can accommodate many people for an indoor function.
They preserve their value as there are fewer bungalows being constructed in the UK.
A bungalow is easy to maintain and clean as you only have a single floor to do the cleaning.
They are relatively cheaper than storied properties
Cons
They sometimes have small bedroom sizes.
They are very expensive to construct as they have a high cost per square foot
A bungalow is constructed across the land, thus consuming more land
They less secure as someone can easily break through the windows and access all main rooms
Mansion
Mansion house is the largest and the most expensive property of all types of homes in the UK. They are considered as the place for the wealthy residents. Mansions are known for their rich history and spacious nature, and some of them are centuries old. A mansion home entails multiple large rooms, a vast garden area and many floors. Some have pools around them and lots of luxurious stuff that makes the home look high-class.
Obtaining planning permission or adding new constructions is usually highly restricted as few are listed as historical places of interest.
Pros and cons of living in a mansion home
Pros
They provide security as you can do your activities privately and peacefully.
They retain their high value and are a significant investment in case you want to sell the property.
You have the right to remodel your décors to your tastes
No disturbance from the noisy neighbours
They have plenty of spacing to allow free movement and motivate you to buy more items for your house.
Cons
You will have to pay huge utility bills
They have high property taxes
Maintenance and repair costs are high
It is costly to purchase or build a mansion
You will take long hours to do the cleaning of the property
You will experience high housekeeping costs since you will be forced to hire many people to do the job
Maisonettes
These properties tend to occupy parts of two storeys within a single large building but have different entry points to the grounds. They are differentiated into a two-storey apartment where each room has its entrance, unlike two storeys that rely on one common entrance. People may opt to take the upper storeys to enjoy some privacy and avoid disturbance from neighbours.
Pros and cons of living in a maisonette
Pros
They have privacy for the upper storeys residents
Some properties are cheaper than others depending on their sizes
Cons
 Properties face risks and noise disturbance
They are small and have limited spacing
You will have to pay maintenance and repairs costs
Conclusion
Depending on which home best suits you or what you may want to buy in future, it is essential to learn about these types of houses so that you are aware of the characteristics of that home. Hopefully, the above explanation of different kinds of homes in the UK will help you identify your perfect type of home.