If you have been paying attention to the happenings in the real estate world, you will have noticed that We Buy Any House companies are all over the place. Besides popping up in all corners of the UK, these companies are fast luring homeowners looking to offload their properties. What they do is make a promise to sell the house in a matter of days to an already identified buyer willing to pay cash for the residence.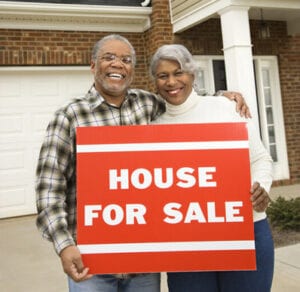 However, their quick emergence and the nature of their promises have caused people to become skeptical. The major question in the minds of most people is, "how legit are these companies?"
'We Buy Any House Companies'—What Are They?
Before proceeding any further, it's important to note there exist two brands in the UK already using a similar name. While they are both trading companies offering the services discussed in this article, note that we are not talking about any brand. This article is meant to shed light on the services offered by the 'We Buy Any House Companies', and not the brands!
The term 'We Buy Any House' is one used by companies in the real estate for description purposes. They use the term to indicate they are willing to give you cash in exchange for your property. Other terms used to describe these companies are Cash Buyer and Quick House Sale Companies.
While two firms have already branded their services around this concept, this doesn't mean they are the only ones offering the service. A quick search online will reveal a boatload of options enabling you to perform a more detailed search. Companies offering this kind of service typically fall under two descriptions:
Firms that look for third-parties willing to pay cash
Firms that purchase your property using the cash reserves they have
For a seller, it doesn't matter which one you are dealing with, as you are assured to receive quick cash for your property.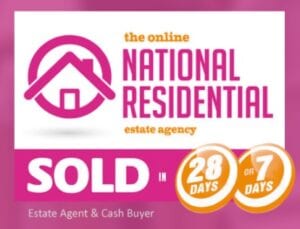 Sell properties FAST for 100% market value within 28 days OR we buy properties for cash in 7 days.
Due to our rigorous buyer approval procedures 95% of our agreed sales complete.
THE FAST, RISK FREE WAY TO BUY & SELL PROPERTY
To find out more details about this service please complete no obligation enquiry form below.
Why Should You Consider Working with the 'We Buy Any House Companies?'
From a general sense of view, these companies are mainly used by home sellers who are desperate for quick cash. It's mainly a last resort option deemed to be more appealing to vulnerable homeowners facing an uncertain future or who are in dire need of a cash injection. The companies in this line of work do indeed purchase homes for cash.
After acquiring it, they are in a position to quickly push through its sale. Some even state they can offload it to a willing party in as few as 7 days. The main disadvantage of using this service is that you will not get to receive its actual value. Sellers have no option but to sell it below its true market value.
Depending on the company, it may give you between 75-90% of the stated market value. By now, it's safe to assume you already had an idea of how much you would receive.
Pro Tip: Exercise caution when dealing with any cash buyer who promises to pay you 100% of the property's market value. Reputable and genuine buyers aren't in a position to pay the true market value.
The bottom line here is that individuals only use these firms when they need to quickly offload their homes. As a result, many won't mind letting a buyer have it for a sum less than what they would have gotten had they used another option.
Are They Safe?
While it's not possible to categorically state all 'We Buy Any House Companies' are safe, the following holds:
There exist numerous popular traps you can avoid whenever you are getting into business dealings with such firms. This includes knowing the best practices to observe during all your interactions. Take your time to carefully compare the options being offered by the cash buyer and/or quick house sale companies.
Dealing with these service providers isn't very different from dealing with your everyday realtor. You have to realize there are good and bad eggs in all markets and industries. It's, therefore, upon you to ensure due diligence is conducted to weed out the bad eggs to avoid getting scammed and losing your home.
Having been around for a while now, it's possible to locate success stories on the web. Since the companies started popping up online and in the local malls, many people have so far managed to sell their properties quickly and for cash. Those who have done so have walked away with a smile on their faces meaning that not all companies in the industry are bad.
Are They Regulated?
Regulation is among the things to look for when in search of a service provider. When an industry is regulated, it means customers can receive help from the bodies in charge in case a transaction doesn't go as planned. It also means there will be fewer chances of the industry being populated by scammers and con artists.
When it comes to the 'We Buy Any House' industry, you should note that this industry isn't under regulation as of this time. This means any person looking to sell their home for quick cash is not protected in any way. It, therefore, calls for one to proceed with caution when looking to transact with companies in this sector.
Nonetheless, NAPB (the National Association of Property Buyers) has made it mandatory for its members to sign up with TPOS (The Property Ombudsman). In addition to registering with TPOS, members will also need to strictly adhere to the Code of Practice put in place by the association.
Homeowners who work with companies registered with TPOS or which are members of NAPB are at an advantage as they can easily get redress in case a dispute emerges. The main takeaway here is to confirm the company is registered with TPOS and NAPB before you can transact any further.
Comparing High Street Real Estate Agents with 'We Buy Any House
High Street Real Estate Agent
We Buy Any House Companies
Sale Price
Guaranteed to get a better price for the property, i.e., its full market value
Companies will likely pay between 75-90% of the current market value
Service Cost
1-3% of the total selling price + legal expenses
While many state there are no fees included, this could as well be a misleading statement. Keep in mind that legal expenses will also be considered for the below market value (BMV) offer
Time
At least 3 months
Delays and complications are common in this kind of sales, more so when the market is slow. They may also arise when you find yourself at the heart of a chain (which occurs in almost all sales)
Between 7 to 14 days
Regulation
Legally obligated to be a member of at least one of the three available compulsory redress schemes
At the moment, there is no legal requirement for companies to be regulated. However, some have taken the initiative to sign up for various redress schemes.
Effort
You may be required to participate in price negotiations or to arrange viewings for potential buyers
Little to no effort is required on your part
Pros of We Buy Any House Companies
1. Sell the Home Fast
As shown in the chart above, the 'We Buy Any House Companies' aim to complete the sale process as fast as they can.
For homeowners who have previously had to sell a house using traditional means, i.e., using realtors, then you are conversant with the delays that can arise. This can cause the sale process to drag on for weeks or even months.
When dealing with investors interested in making cash purchases, chances are the process will be completed in a matter of days.
2. Get a No-Obligation Offer
Dealing with these firms means you will get to receive a 'no strings attached' offer. For the offer to be made, a representative from the company will need to take a walk through the property to assess it. An inspection will then follow before a decision is made on how much to offer you.
Upon receiving the offer, it will be up to you to decide whether to take it immediately or whether to take a few days to think it over.
We Buy Any House Companies in the UK fully understand selling isn't an easy decision and will allow you enough time to consider your options.
3. The Whole Process Is Simple
The selling process is hassle-free and straight to the point. All you will need to do is to get in touch with a firm in this industry and receive an offer. In case you accept the offer on the table, the company will move in and take care of everything else. The firm will handle all the paperwork and even handle the costs associated with the closing process.
You get to receive the cash when everything else has been completed.
4. Get to Sell Your Home for Any Reason
With companies in this industry, you don't have to provide a concrete reason for selling. You can choose to sell because of a looming foreclosure or to assist you to get out of a financial jam.
Regular reasons for selling including a divorce, unexpected legal or medical bills, or even bills from debt collectors. All these are situations requiring you to raise cash quickly.
Engaging the We Buy Any House Companies means you will receive cash to enable you to clear all your pending bills.
Cons
1. You Get to Sell Below the Market Price
When you are selling with a realtor, it means you stand an opportunity to walk away with the full asking price. The realtor will be actively looking for buyers who meet your requirements. With the We Buy Any House Companies, you get to sell for much less as you are in desperate need of cash. You, therefore, get to lose out on potential profits, especially if the house is in great shape.
2. You Don't Have Control Over the Sale
Immediately you accept to work with these companies, it means they get to take over the selling process. Keep in mind that the companies only deal with homeowners who no longer care or are in urgent need of a cash influx. If you aren't desperate and still want to get the most out of the sale, you may want to consider using a realtor.
Alternative Online Estate Agents
Selling your house to We Buy Any House companies isn't the only option available to you as a homeowner. It's always advisable to take some time and review the options present before you take the next step.
If working with a traditional real estate agent is an option you aren't willing to consider, then use the internet to research other alternatives. Commonly recommended alternatives in the UK include Tepilo, Emoov, Purplebricks, ,HouseSimple and Doorsteps.
All these are viable alternative online estate agents who will provide cheaper selling costs, and which won't make you feel as though you are giving away your house.
There is also a new alternative property selling service provided by sold.co.uk they offer to market your property.
They offer: No fixed fees and no commission
They even pay your legal costs
Sell within 30 days
They then market your property on rightmove, Zoopla and PrimeLocation which are most of the largest property portals selling property in the UK.
All they ask is that they get exclusive rights to market your property for 30 days. You also agree the selling price before they market your property.
There have never been so many ways to sell your property, so take your time and do your research to ensure whatever you decide to do is right for you. There is no one size its all.