The big question is, what's next for house prices in the UK?
Even though prices rocketed in the middle of the last decade, questions hang on the future gains.
 UK property prices in the last decade is
House prices increased by 33.7% on average across Britain.
House prices are forecast to rise by an average of 15.3% over the next five years.
We are a Nation obsessed with house prices
The housing market is such a common topic with aspiring home-buyers and owners. However, it's been roller coaster ride over the last decade and in 2010's we saw small growth at a national level after the financial crisis. The slowdown was mainly coursed by uncertainty from the European Union referendum result and Brexit vote.
Across London and South East saw the strongest results after the financial crisis, but across the Midlands, North and regional cities didn't get the strong mid-decade rises however continue to pro-form well this year.
The next questions for both sellers and buyers in the UK
What will the next decade hold for property prices in the UK and what do they want?
Rising house prices benefit existing owners on paper, however it does make it more difficult for them to move up the ladder.
On the flip side a lower house price inflation or even prices falling will make life easier for first-time buyers, however, can affect banks and building societies willingness to lend and existing owners' desire and ability to sell.
Over the last 10 years since 2010 we have been through a decade of austerity and seen ten housing ministers come and go. Even though the housing market forecast is modest, buyers find it difficult with high prices but can take advantage of rising wages and rock-bottom mortgage deals.
Does this mean things are looking up for the next decade? Or will Brexit continue to put the stabilisers on the property market?
Historic data and  housing market forecast for 2020 
The average house price in the UK was £232,944 after October last year.
The average price of a home will rise by 2% over the next year, with northern regions performing more strongly than those further south, according to predictions from the UK's biggest property website.
A panel of expects see asking prices rise by 2% on average in 2020 and that the election result could pave the way for increased housing market activity this coming spring.
Experts' 2020 UK house price predictions.
Andrew Montlake, mortgage broker Coreco: 2% to 3% rise
Miles Shipside, property portal Rightmove: 2% rise
Richard Donnell, property portal Zoopla: 2% rise in prices
Andrew Burrell, Capital Economics: 1.5% rise
Simon Rubinsohn, Royal Institution of Chartered Surveyors: 2% rise
Russell Galley, mortgage lender the Halifax: 1% to 3% rise
Henry Pryor, housing market commentator: 2% fall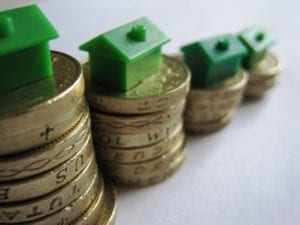 What will happen to house prices in the UK after lockdown
The government eased some of its stay-at-home measures in England on 14 May.  This has allowed that the property market could reopen.
Buyer and sellers are now able to move in England. However in Wales and Scotland this is not possible at this time.
One of the leading property websites Rightmove says that its website traffic levels have returned to its pre-lockdown levels with 5.2 million visitors.
It is to early to tell what effect the lockdown will have, however with unemployment set to rise significantly and with the GDP figures down a record 20.4% the property market could be in for a bumpy ride.