Whether you are buying a house for the first or a previous homeowner, this is a huge change, so you must do everything right. It's a crucial investment, so it is essential that you find the best property in your budget. It is advisable to conduct an independent evaluation to determine if a building is worth your money. If it's your first time buying a house, you may wonder who actually organises an evaluation to start with.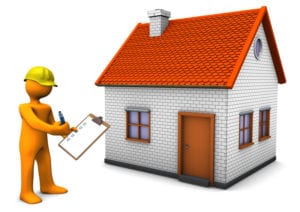 This useful guide will explain who organises a review to help you in your house buying journey and clear out any related confusion. It will also touch on the types of surveys and other details on property evaluation to make the process easy for you.
Who organises a property review?
A property review is a crucial part of the home buying process. The review will help you determine if the house is worth the stated price and understand if you will need repairs and other maintenances. Normally, whoever requests a property evaluation is the one who arranges it. In most purchases, the buyer organises an inspection once their price offer is accepted. It is an essential way of determining whether the house is worth the price. Besides, it also helps when budgeting and preparing a list of costs when buying a property.
If you are buying the house with a mortgage, then a valuation report is required to confirm the value and confirm that the house is worth the price. However, mortgage valuation is not a full survey. A mortgage valuation is mainly concerned with determining the property value and the overall condition and potential risks or repairs.
This type of review only looks at if the property's value will cover the mortgage. It aims to satisfy the mortgage lender that the house can be sold in case of defaults in repayments and not identify building problems that may reflect the asking price. Your mortgage lender should arrange a surveyor to value the property and the valuation must be conducted by a registered RICS valuer. The valuer may not be an expert building surveyor hence lack the experience in diagnosing defects.
A seller may organise a vendor's evaluation and share it with buyers. This is beneficial where you will sell a house at auction as the evaluation report is shared with bidders before the auction. In case you engage in a sealed bid to acquire a house, a vendor review will come in handy in such an auction. It is still advised that the buyer organises an independent report since findings may affect their decision and the amount they wish to pay. Negative results from an evaluation may be used in renegotiating the price or convincing the buyer to drop the sale saving you a great deal.
What is a survey and where to get one
A property review is simply a health check on the entire property you intend to buy. If it shows issues with the property, it allows you to request the seller to fix those issues or reduce the stated price so you can cover the cost of repairs. If the damage is too much, you may choose to walk away and look for another better option.
To get an evaluation, find a registered surveyor in a recognised body like the Royal Institution of Chartered Surveyors (RICS). Many surveyors in the market compete for business, so make sure you research and compare prices before settling with one. even as you compare prices, make sure you don't compromise on expertise as you also need to go for a professional surveyor. You don't want to pick a surveyor who is not qualified as you will not get the best results. Be careful about who you pick. That's why you should check that a surveyor is registered in a governing body as they cannot register if they are not qualified.
What a property evaluation does
A property evaluation analyses the whole building from different angles to check its condition. In case there are other buildings on the property, it also checks their basic condition such as electricity, drains, water supply and gas. It utilises a traffic light system that flags any issues with buildings like the garage and the house, so necessary action s taken.
A property inspection summarises problems and major risks for your property lawyer or solicitor to investigate further. It reveals ownership of boundaries, planning permission on building extensions and bad electricity, among others. These are crucial matters which need to be addressed before you confirm a purchase.
Types of property surveys
To find the right surveyor, you need to understand different types of surveys and when to use them. You must know the most appropriate evaluation after understanding who organises one. Below are the types of surveys available.
1. Condition report
A property condition report shows an overview of major risks as well as the overall condition of the property. It is affordable and utilises a standardised format to keep costs down. It is suitable both for modern and conventional houses that are averagely in good condition. A condition report does not include valuation though sometimes it is added as an extra service. It is meant for newer properties and provides a clear and concise house condition plus information of faults and advice from legal advisors.
You shouldn't worry that a condition report does not provide a property valuation, as if your lender will carry out one if you are funding your purchase with a mortgage. Only go for a condition report if you are confident about the building's condition, as you may overlook urgent issues considering the simplicity of the evaluation.
2. Homebuyer surveys
This is most likely the most common intended for conventional and fairly modern properties that are in reasonable repair. It highlights major risks and damages in case future repairs will be required. It also uses a standard format and mainly focuses on major concerns. A homebuyer report typically includes a market and insurance valuation but may be given without them if you prefer. Though it is slightly expensive, a home buyer report gives you peace of mind. It is a good option if you have concerns about the condition of a property.
3. Structural surveys
If you have concerns or reasons to worry about the property structure or the duration of the building, then it's best you opt for a structural evaluation. It includes details on maintenances, repairs and other defects. It is important, especially if you are purchasing a large property or planning major works. The cost of this review varies depending on how large the property is and where it is situated. It may cost more than other surveys, but it is totally worth it, considering it may reveal issues that may cost a fortune in the future. A full structural evaluation should give all the details you need to determine whether you will push forward with the purchase or you will drop it.
4. Valuation surveys
As the name suggests, a valuation review determines if the house you intend to purchase is worth the price you settled for. This is mainly for mortgage lenders, so a lender will know if they can recover the loan if the property is repossessed and has to be sold. Some valuation reviews are based on the sale prices of other similar properties. Others require the surveyor to look at the property from an outside angle, and in some instances, the surveyor enters inside to analyse the property in detail. However, this review does not highlight structural problems in case there are any. You should, therefore consider a more comprehensive review.
Who pays for surveys when purchasing a house?
A person who arranges the review incurs the total cost. Always check around and ask for prices to compare and go with the most affordable. Comparing prices may reduce the surveying costs and help puck a surveyor you are happy to work with. You can ask friends and relatives and get referrals or search on the internet for the available options.
If you are funding the purchase with a mortgage, the lender may ask for a mortgage valuation before confirming the mortgage contract. Though it's the lender who commissions the valuation, you are the one to incur the cost. The lender will receive a report from the hired valuer and use it to confirm the property's value.
Since, as the buyer, you benefit more from a property review, you should make sure you go for the best experts in the market to get value for your money. You might feel like the burden is too much but think about the costs you may incur in the future due to repairs and damages. Always include the cost of surveying in your budget when you plan to buy a house.
Do I really need a property evaluation when buying a house?
A property review is not compulsory neither is it a legal requirement when you are buying a home. When you are operating on a budget, it may feel like a huge burden and an unnecessary expense. However, conducting one saves you a lot of money, gives you peace of mind and reduces unnecessary stress.
It does this by saving you the trouble of future structural issues and damage issues that will need repair, thereby ripping you off. Imagine ignoring an evaluation on a building that was constructed a hundred years ago. You realise it has serious problems and damages when you don't have money to fix the problems. That alone is stressful, especially if you are living in the house with your family.
If you want to avoid a property evaluation when buying a new build home, you should ask for at least a ten-year warranty from the builder. This negates the need for a review. However, this may just help you buy time and save enough for a future evaluation if you are on a budget. Surveys have proved to be highly valuable, especially when purchasing an old building. You might be able to renegotiate the offered price incase the review reveals issues with a property.
Final thought
The whole house buying process is technical and needs to be approached carefully, so you don't miss anything. Some costs like paying for a property evaluation may seem irrelevant at the moment, especially if you are working on a budget. However, such reviews may save you more than you can imagine after they receive major issues with the property you intend to buy. As you make a financial plan, include an evaluation cost in your list, so you don't feel overwhelmed when you realise how important a property review is.