When it comes to buying or selling a property, one of the most crucial steps is the legal transfer of ownership, a process known as conveyancing. At the heart of this process stands the conveyancing solicitor, your legal guide and advisor throughout the transaction. In this guide, we delve into the world of conveyancing solicitors and how to find the right one for you.
Finding the right conveyancing solicitor is not just about ticking a box in the property buying or selling process. It's about ensuring that your interests are protected, potential legal pitfalls are avoided, and the transaction is as smooth and stress-free as possible. Whether it's handling contracts, liaising with the Land Registry, or transferring funds, a good conveyancer can make the difference between a straightforward transaction and a legal quagmire.
However, in the vast sea of solicitors and conveyancers, how do you find the one that is right for you? What should you look for and what questions should you ask? And, what are the benefits of using online platforms such as MyConveyancingSpecialist.com?
In this ultimate guide, we answer all these questions and more. From understanding the role of a conveyancing solicitor to choosing the right one, from comparing quotes to understanding fees, we take you through each step of the process. Whether you're a first-time buyer or an experienced property investor, our guide will equip you with the knowledge and tools to find the right conveyancing solicitor for your needs.
So, let's dive in and explore the vital role of conveyancing solicitors in the property market and how to find the best one for your transaction.
Understanding the Role of a Conveyancing Solicitor
Navigating the world of property transactions can feel akin to traversing a labyrinth blindfolded. This is where the expertise of a conveyancing solicitor comes to the rescue. Let's take a closer look at what they do and how they can assist you.
The Legal Aspects of Buying or Selling a Property
A conveyancing solicitor is a legal professional who specialises in property transactions. They are the architects of a smooth and successful property transaction, helping to eliminate potential roadblocks and keep the process on track.
In the initial stages of a property purchase, a conveyancing solicitor provides essential legal advice and carries out a range of searches. These include local authority searches, environmental searches, bankruptcy searches, and other conveyancing searches specific to the property you wish to buy.
They also manage contracts, either drawing up a draft contract of sale or reviewing the seller's contract, ensuring that it aligns with your expectations. After the contracts are exchanged, they ensure all search fees and party costs are settled. They can even clarify the Stamp Duty Land Tax payable on the final sale or purchase value.
During the completion stage, your conveyancing solicitor oversees the transfer of property, ensuring any remaining legal fees, Stamp Duty, or acceptance of title deeds are handled correctly. They also ensure the transfer deed is properly executed and filed with the Land Registry, safeguarding against any potential legal challenges to your ownership.
The Difference Between a Solicitor and a Licensed Conveyancer
While both solicitors and licensed conveyancers can help with property transactions, there are some key differences between them. Solicitors are qualified lawyers with extensive training in many aspects of law, including property law. They can handle complex legal issues and offer a full range of legal services, such as dealing with boundary disputes or divorce proceedings affecting the property transaction.
On the other hand, licensed conveyancers are specialist property lawyers, focusing largely on residential property transactions. As they specialize in conveyancing, they may not be able to handle complex legal matters that go beyond property law. However, for most routine property transactions, a licensed conveyancer will be more than capable of handling the process from beginning to end.
When choosing between a solicitor and a licensed conveyancer, it's essential to consider the complexity of your transaction. A solicitor may be the best choice for complex transactions, while a conveyancer could be more cost-effective for straightforward cases.
In the end, understanding the role of a conveyancing solicitor and the difference between a solicitor and a licensed conveyancer is crucial in helping you make informed decisions during your property transaction. In the next section, we'll delve into how to choose the right conveyancing solicitor for your needs.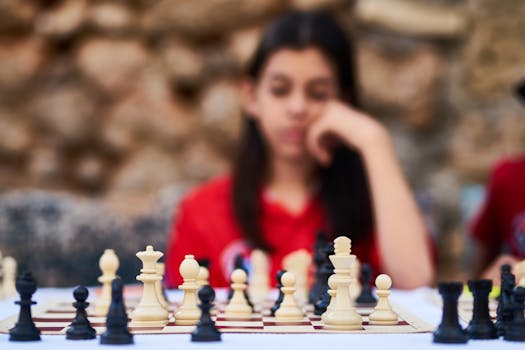 How to Choose a Conveyancing Solicitor
Choosing the right conveyancing solicitor is akin to picking the right tool for a job. A good solicitor can make the process of buying or selling a property seamless and stress-free, while a poor choice can turn it into a nightmare. There are several factors you should consider before settling for a conveyancing solicitor, and here's a four-step guide to help you make the right choice.
Checking Regulatory Bodies: SRA, CLC, LSS, LSNI, or CILEx
The first step in choosing a conveyancing solicitor is to ensure they are regulated by an appropriate body. In the UK, conveyancing solicitors should be regulated by either the Solicitors Regulation Authority (SRA), the Council for Licensed Conveyancers (CLC), the Law Society of Scotland (LSS), the Law Society of Northern Ireland (LSNI), or the Chartered Institute of Legal Executives (CILEx). This regulation ensures that the solicitor adheres to professional standards, and you have a route to redress should anything go wrong.
Considering Communication, Speed, and Efficiency
The effectiveness of a conveyancing solicitor often boils down to their communication skills. You want a solicitor who can answer your questions promptly and clearly, making the process less stressful. Check if they have a system for tracking the progress of your property transaction and ask about their availability during key stages. The speed at which they work and their efficiency is also crucial, especially in time-sensitive property transactions.
Comparing Quotes and Understanding Fees
The cost of conveyancing services varies widely among solicitors. Some charge a fixed fee, others an hourly rate, or a percentage of the property price. Always ask for a detailed quote that includes all costs, such as search fees, Land Registry fees, and any tax. Understanding the fee structure can help you avoid any nasty surprises down the line.
Checking if the Conveyancer is on Your Mortgage Lender's Panel
If you're purchasing a property with a mortgage, it's vital to ensure that your conveyancer is on your mortgage lender's approved panel. If they're not, the lender may require a second solicitor to carry out the work, leading to increased costs and potential delays. Most conveyancing services, like MyConveyancingSpecialist.com, offer a quick and easy way to check if they're approved to work with your lender.
Choosing a conveyancing solicitor isn't a task to be taken lightly. It's worth taking the time to do your research and make an informed decision that aligns with your needs and budget. By considering these key factors, you can ensure a smooth and successful property transaction.
Tips for Finding a Conveyancing Solicitor
After understanding the importance of selecting a conveyancing solicitor and what to look for in one, the next step is to find a solicitor who aligns with your needs. This process can be a bit tricky, but with these helpful tips, you can navigate the market and select a solicitor who will make your property transaction a breeze.
Asking for Recommendations from Friends, Family, Lenders, or Mortgage Brokers
Word-of-mouth recommendations can be a goldmine of reliable information, especially when it comes from trusted sources like friends and family. They can share their personal experiences, giving you a glimpse of the solicitor's professionalism and quality of service.
Additionally, mortgage lenders or brokers often work closely with conveyancing solicitors and can offer valuable suggestions. However, remember not to take their recommendations blindly. Always cross-check with other sources to ensure the solicitor is a good fit for you.
Searching Online and Comparing Reviews
In the digital age, the internet is your best friend when it comes to research. Start with a comprehensive online search for conveyancing solicitors in your area. Look at their websites to understand their services, experience, and qualifications.
Online reviews and ratings can provide invaluable insights into the solicitor's performance and customer service. Websites like Trustpilot or Google Reviews can offer a wealth of customer feedback. Look for trends in reviews, both positive and negative, to get a more complete picture of the solicitor's abilities and client satisfaction levels.
Asking Estate Agents for Recommendations
Estate agents often have a list of preferred conveyancing solicitors they've worked with before. They can offer recommendations based on their professional interactions. However, keep in mind that some estate agents might receive a commission for recommending certain solicitors, so their suggestions might not always be impartial.
As with all recommendations, it's crucial to do your own research and verify the solicitor's credentials and reputation independently.
Ultimately, finding the perfect conveyancing solicitor requires a blend of research, recommendations, and instinct. Remember, this is a significant step in your property transaction, and the right solicitor can make the process smooth and stress-free.
What to Do If You Have a Complaint Against Your Conveyancing Solicitor
Contacting the Law Society, Legal Ombudsman, Council for Licensed Conveyancers, and Scottish Legal Complaints Commission
In the often complex and stressful world of property transactions, there may be times when things don't go as planned. If you find yourself in a situation where your conveyancing solicitor's service falls short or if you believe they have mishandled your property transaction, it's crucial to know that you have avenues for redress.
Your first port of call should be to address your concerns directly with your solicitor or conveyancer. Clear communication is key, and it's possible that any issues can be swiftly resolved with a simple conversation. However, if this doesn't yield the results you were hoping for, or if you're unsatisfied with their response, you can escalate your complaint to the appropriate regulatory bodies.
One option is to contact The Law Society. This organization sets standards for solicitors and can investigate complaints about professional conduct. Similarly, the Legal Ombudsman can help resolve disputes between clients and legal service providers.
If your conveyancer is a licenced conveyancer rather than a solicitor, you can bring your complaint to the Council for Licensed Conveyancers. This independent regulatory body ensures that licensed conveyancers meet high standards of service and conduct.
For those based in Scotland, the Scottish Legal Complaints Commission is the body to contact for any complaints about service issues.
These organizations exist to ensure that you, as a client, receive a high standard of service from your legal providers. They can investigate your complaint and, where necessary, take action against the solicitor or conveyancer.
Remember, it's essential to keep a record of all correspondence and details relating to your complaint. This will be crucial evidence if you decide to escalate your complaint to any of these bodies.
In the end, your satisfaction is of utmost importance in the property transaction process. Don't hesitate to seek redress if you feel your conveyancing solicitor has not met the expected standards.
The Benefits of Using My Conveyancing Specialist for Finding a Conveyancing Solicitor
When it comes to finding a conveyancing solicitor, My Conveyancing Specialist offers a myriad of benefits that can save you time, money, and stress. Here are just a few reasons why homeowners and property buyers alike should consider using this platform.
Tailored and Transparent Conveyancing Services
MyConveyancingSpecialist.com understands that every property transaction is unique. To this end, they offer bespoke services that are tailored to meet your specific needs. By assessing your situation meticulously, they handpick a property lawyer who is devoted to your case. Regardless of the complexity of your transaction, they've got you covered with comprehensive services backed by local expertise.
In addition, MyConveyancingSpecialist.com offers transparent services. They provide clear, upfront costs with a 'No Move, No Fee' guarantee, ensuring you only pay for legal services once your sale is complete. This transparency eliminates the worry of hidden fees or surprise costs down the line.
Saving Time and Money with Efficient and Professional Services
Property transactions can be time-consuming, but MyConveyancingSpecialist.com is committed to efficiency. Their network of experienced conveyancing solicitors work diligently to expedite the process, reducing the typical stress associated with buying or selling a house. By optimizing the transaction process, they are able to pass on the savings to you, ensuring you receive top-quality legal services at an incredible price.
Moreover, MyConveyancingSpecialist.com offers a free online conveyancing quote that takes less than 30 seconds to complete, demonstrating their commitment to saving you time and money.
Direct Contact with Conveyancers and Fixed Fee Quotes
MyConveyancingSpecialist.com values open communication. They ensure you have direct contact with your conveyancer, enabling you to get updates and answers to your questions promptly.
In addition, MyConveyancingSpecialist.com offers fixed fee quotes. This means that the price you are quoted at the start of your transaction is the price you will pay at the end, with no hidden fees or charges. This allows you to budget for your property transaction accurately and confidently.
In conclusion, MyConveyancingSpecialist.com provides a streamlined, efficient, and cost-effective solution for finding a conveyancing solicitor. Their tailored services, transparency, efficiency, and commitment to customer satisfaction make them a top choice for property buyers and sellers.
Conclusion: Making the Right Choice for Your Property Transaction
After all the house hunting, negotiating, and decision-making, you're now on the brink of the final step of your property journey. The last piece of the puzzle lies in choosing the right conveyancing solicitor. It's a decision that can mean the difference between a smooth, stress-free property transaction or a drawn-out, costly, and frustrating experience.
Remember, a conveyancing solicitor is more than just a legal advisor. They are partners in your property journey, guiding you through the complex maze of property law, handling all the paperwork, and ensuring a seamless transfer of property ownership. Therefore, the importance of finding a top conveyancing solicitor for your property transaction cannot be overstated.
But how do you make the right choice? By doing your due diligence, researching, comparing quotes, checking reviews, and considering factors such as communication, speed, and efficiency. It's also essential to ensure that they are regulated by the appropriate bodies such as the SRA, CLC, LSS, LSNI, or CILEx and are on your mortgage lender's panel.
And if the search seems overwhelming, remember that services like MyConveyancingSpecialist.com exist to simplify the process. With their tailored and transparent conveyancing services, you can save time, money, and unnecessary stress. Their platform offers direct contact with conveyancers, fixed fee quotes, and a commitment to customer satisfaction.
In conclusion, your property purchase is not just a transaction; it's a significant milestone, and with the right conveyancing solicitor, it can be a smooth, rewarding, and stress-free experience. So, make your choice wisely, because the success of your property transaction largely hinges on the expertise of your conveyancing solicitor. Here's to a successful property purchase and the start of a new chapter in your life!