It can be a daunting process to sell your house and most especially with all the hustle and bustle required to obtain the necessary documentation. Though it is an overwhelming experience to change what was once your haven and move into a new house. Conversely, the hard work takes its toll on the homeowner right after they have made the decision and they start the selling process. The selling process is complex and among the decisions that you need to put in place are finding an estate agent that will organize the viewings and spruce up your property. Then here comes the paperwork which is a key step to get your home selling process. Some documents are fairly straightforward and others are complicated. Here is everything that you need to know about the documents needed for you to sell your house in the UK.
Get an Instant Quote >>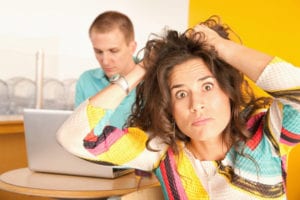 1. Management Information Pack
This is also known as the leasehold information pack. If you have been paying for services or your house is leasehold then you are required to have a Management Information Pack. This pack contains the necessary information a seller is formally required to avail to the buyer. The vital information contained in this pack could sway potential buyers to make a purchase of your house. To arrange for this document, it can be done through the freeholder, managing agent or you can hire a solicitor to get this document for you. It is worth noting that the pack takes several days to arrive and it is better doing this right off the bat after you have decided to sell your home.
2. Proof of Identity
Basics first, right! For you to make to sell your house you need to prove your identity by providing any form of identification. To prove your identity, you will most likely be asked for a minimum of 3 forms of ID, such as passport, driving license, bank statement or a recent utility bill. Also, photo identification is required, it is key to check with your conveyancer or solicitor beforehand. Your proof of identity can be held for five years after which the documents are destroyed.
3.Energy Performance Certificate (EPC)
When you sell, rent or build a home it is a requirement to provide the EPC. This legal document contains details of how energy efficient a house is and its CO2 impact. Properties are given energy efficiency ratings. An A rating being maximally efficient while a G rating being minimally efficient. This important document enables buyers to determine the cost of energy once they move in or if they will need to improve the efficiency of the house energy system. An EPC remains valid for 10 years and it can be acquired from a qualified assessor. By simply providing the register with your address you can retrieve your lost EPC certificate.
4.Property Title Deeds
Original property title deeds need to be provided so that you can sell your house. Not only do these important documents provide the chain of ownership but also contain important documents such as leases and licenses which the potential buyer needs to see. Whether or not your property is registered it is a must for you to provide the property's title deeds. If you are lacking the deeds do not fret as you can check your title deeds with the Land Registry whereby they are digitally put into the system and registered. In the case your property is unregistered you will have to prove ownership by providing unregistered title deeds.
5. FENSA Certificate
FENSA is an abbreviation standing for Fenestration Self-Assessment Scheme and this certificate contains any details about any doors or windows that were replaced after 2002. It establishes whether the doors or windows comply with the stipulated building regulations. When you sell your house you need to supply this certificate. If you haven't been living in that property you should check with the home records to find out if any replacement work has taken place or not.
6. Fittings and Contents Form
This is also known as The TA10 Form. It serves to enable both parties to know what exactly is being sold from furniture, outbuildings to even ornaments. It covers items such as the garage, trees, plants, shed to any other indoor item that you may throw into spruce up the deal. The property price should be well detailed so that both the seller and buyer should know what is included to prevent delays or reduce the risk of the potential buyer pulling out.
7. Shared Freehold or Leasehold Documents
If you are selling a leasehold property then you need to provide the lease for the said property to the prospective buyer. Whereas a Share Certificate is required if you are trying to sell a shared freehold home. Obtaining this information can take several days or weeks and it is entirely dependent on the landlord or managing agent. To avoid any hold-ups you should seek to get this information right after you have decided to sell your house.
8. Property Information Form
This is also known as the TA6 Form and it is hefty to complete though it is a vital document that plays part in the selling of your property. It is among the largest documents that you will need to complete when selling your property and it is essential to invest enough time when producing this document. This document provides detailed information about the property and it enables a buyer whether or not to purchase your house. The answers to this form are legally binding and they need to be completed truthfully and accurately. The TA6 form covers matters such as:
Planning- this includes any new building works or alterations that are either ongoing or have been completed.
Boundaries- where does the boundary of the property lie.
Agreements- whether formal or informal you need to disclose such agreements.
Council tax band
Sewer system- if there is a septic tank or a mains sewer system connecting to the property.
Utility suppliers- you should give details of utility suppliers
Target completion dates- if there are any undergoing projects you should give their target completion dates.
Complaints- any complaints or disputes with the neighbors.
Warranties- any guarantees and warranties relating to the property.
Insurance- information regarding how much it will cost to insure the house and any other added irregularities.
Occupiers- if after the purchase of the property will the current tenants continue to stay in the sold house or not.
Parking- whether or not will you share your parking space with your neighbors and any matters related to parking.
Services- the condition of various services in your home such as heating, wiring and that of the boiler.
Environmental matters- this covers matters such as flooding risk, radon levels and your EPC.
Other charges- it includes costs such as lease costs or costs that may arise from a gated residence.
9. Electrical Certificates
Electrical certificates give information on all the electrical works that have been carried out at the house and it is something you need to provide the potential buyers with. Examples include electrical replacements or rewiring. If you don't have this document then consider hiring the services of an electrician who should be able to produce this certificate so that you can hand it over to the next homeowner.
10. Boiler Replacement and the CORGI
CORGI is a gas safety certificate that gives information about the condition of your gas or boiler. If you have either replaced the boiler or the prior owner has done so and you have the records then you should provide the records to the prospective buyer. If you don't have updated records of your boiler then the buyer will assess the shape of the boiler is or if they need to invest in it to make sure it is fully functional This is not favorable to the seller as they will have to incur these costs or better yet reduce the price of the house.
11. Documents On Alterations and Extensions
Adding extensions or making alterations is a common doing to add value to your property. Though not all refurbishments require approval it is important to be informed to prevent delayed sales. This document provides proof that all the legal procedures were followed before and during the renovation of your property.
Final Thoughts
For you to sell your house you need to comprise this long list of documents and it is not an easy task. However, depending on your work or lifestyle you don't have to stress over comprising this long list of documents.
Some solicitors and companies can do all the heavy lifting for you at a reasonable fee. With this in mind, it up to you to find an estate agency or company that will sort out all these vital documents while putting your best interest at heart.
Get an Instant Quote >>