In the intricate labyrinth of property transactions, a professional guide can often mean the difference between a smooth journey and a potential quagmire. This guide comes in the form of a conveyancer, a property lawyer specialising in the legal side of moving home. So, what exactly does a conveyancer do in the realm of property transactions? Let's unravel the hidden duties and understand the crucial role they play in this journey.
A conveyancer's role is not just about handling paperwork but extends to providing critical legal advice, managing risks, and offering peace of mind throughout the property buying or selling process. Their primary responsibility involves ensuring the legal transfer of property from one owner to another, acting as a linchpin in the property transaction process. Whether you're a seasoned homeowner or a first-time property buyer or seller, a conveyancer's role is paramount in safeguarding your interests, saving you time and money in the process.
In the following sections, we will delve into the key duties of a conveyancer, understand the difference between a conveyancer and a solicitor, explore the conveyancing process timeline, and demystify the costs associated with conveyancing. We will also shed light on why you should consider our conveyancing services at Moving Sorted Ltd for efficiency, professionalism, and customer satisfaction.
So, let's begin this journey of understanding the true value of a conveyancer in your property transaction journey.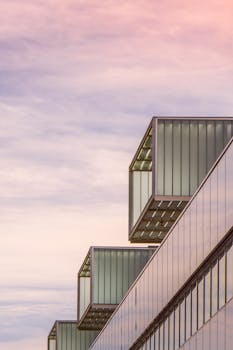 Understanding Conveyancing: The Legal Process of Property Transfer
Unveiling the mysteries of property transfer, let's delve into the heart of conveyancing. Conveyancing, in its simplest form, is the legal process of transferring the ownership of a property from one individual to another. But in reality, it is far more than a simple change of hands. It involves a series of intricate steps, each requiring expert knowledge and careful execution.
The conveyancing process commences when an offer on a property is accepted and concludes when all the contracts have been signed and payments have been finalized. Engaging an experienced conveyancer or property solicitor during this process is not just preferred, but necessary to navigate the complexities and ensure a smooth, legally binding transaction.
The Conveyancing Process: A Three-Stage Journey
The conveyancing process can be broadly divided into three stages: the pre-contract stage, the exchange of contracts, and the completion and post-completion stages.
Pre-Contract Stage
In the pre-contract stage, the buyer's conveyancer reviews the contract pack, raises pre-contract enquiries, and conducts necessary searches. These searches can include local authority, environmental, water, and drainage searches. At the same time, the conveyancer also obtains the mortgage offer. This stage involves drafting contracts that contain crucial information like price, boundaries, planning restrictions, completion date, and an energy performance certificate.
Exchange of Contracts
The exchange of contracts stage is when the deal gets real. This is when both buyer and seller become legally bound to complete the transaction. The solicitors of both parties exchange signed contracts, and typically, the buyer pays a deposit, usually 10% of the purchase price.
Completion and Post-Completion Stage
Following this, the completion stage sees the seller vacating the property and the buyer's conveyancer sending the proceeds of the sale to the seller's conveyancer. The post-completion stage involves the conveyancer arranging for the payment of any Stamp Duty and the registration of the new owner with the Land Registry.
The Crucial Role of a Conveyancer
A conveyancer guides you through each of these stages, ensuring that everything is legally sound, all necessary documents are in order, and that there are no hidden issues with the property. They represent your interests, providing advice and clarity throughout the process.
Remember, the journey of property transfer is a complex one. But with a clear understanding of the conveyancing process and the support of a skilled conveyancer, you can navigate the complexities with confidence and peace of mind. Stay tuned as we unravel the hidden duties of a conveyancer in the following sections.
The Key Duties of a Conveyancer: From Identification to Registration
Like a maestro conducting an orchestra, a conveyancer directs and orchestrates the intricate symphony of a property transaction. Their role is multifaceted and includes duties such as verifying identification, conducting searches, handling contracts, managing completion of the transaction, and taking care of post-completion duties. Let's explore these responsibilities more in-depth.
Identification Verification and Document Collection
Before diving into the legal aspects of transferring property ownership, the conveyancer sets the stage by verifying the identities of their clients. They also collect necessary documents including title deeds, property information forms, and fixtures and fittings specifications. This behind-the-scenes work ensures that the conveyancer has the right players in the game and all the necessary information at their fingertips.
Conducting Searches and Checking Finance
Conveyancers also play the role of detectives, investigating potential issues that could affect the property's value or use. They conduct local council searches, water, environmental, and mining searches, and check for any planning restrictions or potential development plans. On the financial side, they check the mortgage offer and ensure that all the lender's requirements to release funds are satisfied. This is an essential part of the conveyancer's role, as it helps uncover hidden issues that could later become significant problems.
Contract Handling: Obtaining, Checking, and Exchanging
Drafting, reviewing, and amending contracts are central to a conveyancer's role. They ensure that the contract of sale aligns with their client's interests and includes all essential details like property price, deposit amount, and completion date. They also facilitate the negotiation and exchange of contracts, ensuring that both buyer and seller have agreed to the terms before moving forward.
Completion of Transaction: Arranging Deposit and Completion Statement
Like an experienced pilot guiding a plane to its destination, a conveyancer oversees the completion of the transaction. They liaise with the mortgage lender to ensure all necessary payments are made on time and prepare the completion statement, effectively bringing the property transaction in for a smooth landing.
Post-Completion Duties: Paying Stamp Duty and Registering with the Land Registry
Even after the property transaction is complete, the conveyancer's work isn't over. They handle post-completion duties, which include paying the stamp duty land tax and ensuring that the property's title is correctly registered in the new owner's name with the Land Registry. These final steps seal the deal, making the dream of property ownership a reality for the buyer.
In the end, the role of a conveyancer goes far beyond just paperwork. They are the architects of a smooth and successful property transaction, helping to eliminate potential roadblocks and keep the process on track. And that's what a conveyancer truly brings to the table.
The Difference Between a Conveyancer and a Solicitor: Who Should You Choose?
Stepping out of the whirlwind of property transactions, you may find yourself wondering, "who should I entrust this pivotal process to?" The answer lies in understanding the critical differences between a conveyancer and a solicitor and aligning this with your specific needs.
Solicitors and Licensed Conveyancers: A Brief Overview
Solicitors are qualified lawyers, capable of providing a full range of legal services, including property transactions. They are more expensive as they possess a broader comprehension of property law in general. On the other hand, licensed conveyancers are specialists in property transactions, focusing specifically on the documentation, contracts, and finances related to property transfers. The Council for Licensed Conveyancers (CLC) regulates these professionals, ensuring they adhere to stringent standards of professionalism and ethics.
Choosing Between a Solicitor and a Conveyancer
The choice between a solicitor and a conveyancer comes down to the complexity of your transaction and your personal preference. If your property transaction is straightforward without any legal complications, a licensed conveyancer could be a cost-effective choice. They are experts in property law and will capably handle the conveyancing process.
However, if your property transaction is complex, involving disputes over boundaries, rights of way, or potential planning issues, a solicitor's broader legal expertise may be beneficial. Solicitors, being qualified lawyers, can handle these issues and also represent you in court if necessary.
Transparency and Communication
Another vital factor to consider is transparency and communication. Solicitors are required by the Solicitor's Regulation Authority (SRA) to disclose their fees to their clients, while the CLC doesn't require conveyancers to do this. Knowing the costs upfront can help you avoid any surprises down the line.
Furthermore, some people may prefer a conveyancer who is allowed by the CLC to represent both the buyer and seller for better communication and efficiency. However, others might perceive this as a potential conflict of interest that could delay the process. Choose what works best for you.
Expertise and Responsiveness
Lastly, consider the expertise and responsiveness of the professional. A knowledgeable professional experienced in handling conveyancing cases in your area can provide invaluable insights. Moreover, timely responsiveness and open communication are crucial for a successful conveyancing experience.
In conclusion, when choosing between a conveyancer and a solicitor, consider the complexity of your transaction, cost transparency, potential conflicts of interest, and the level of expertise and responsiveness you require. Your choice should ultimately align with your specific needs and preferences, ensuring a smooth and successful property transaction.
The Conveyancing Process Timeline: What to Expect and How Long it Takes
Just as every property is unique, so too is every property transaction. The conveyancing process timeline can vary based on numerous factors, from the complexity of the transaction to the responsiveness of all parties involved.
Typically, conveyancing should take between 8 to 12 weeks. However, it's not uncommon for it to extend beyond this timeframe. In most cases, conveyancing takes around six to eight weeks, but remember, each case is unique and it can take less or longer, depending on different circumstances.
Kick-starting the Conveyancing Process
Once an offer has been accepted on a property, the conveyancing process is triggered. The seller's estate agent will forward a copy of the Memorandum of sale to your conveyancer, which provides the property details, the amount offered, and the names of the sellers, buyers, and their solicitors. You will also be asked to provide identification and proof of residence.
Mortgage Arrangement and Form Completion
Should you have a mortgage offer in principle, you'll need to contact your lender to inform them of the offer and provide the property details. Your conveyancer will then ask you to complete your details and provide your 'instructions' – the green light for the conveyancing work to begin.
Surveys and Contract Issuance
Your lender will arrange for a surveyor to value the property. At this stage, you should also consider if you require a homebuyer's survey. Once the surveys are conducted and any enquiries resolved, a legal report containing the information about the property title, a preliminary draft of the contract, and transfer is sent to both the seller and buyer for signatures.
The Exchange and Completion of Contracts
Once the signed contracts are exchanged, both seller and buyer are contractually bound to complete on the agreed date. Following the successful exchange of contracts, the completion day is set. On this day, the buyer's conveyancer transfers the outstanding balance to the seller's solicitor. Once received, the keys are released, signifying the completion of the property transaction.
Post-Completion Duties
After completion, the conveyancer carries out important post-completion duties. This includes paying Stamp Duty Land Tax on your behalf and informing the Land Registry that you are the new owner of the property. You will receive a copy of the title information document showing you as the owner a few weeks later.
It's crucial to understand that while this timeline provides a general overview of the conveyancing process, the actual duration can vary. You can speed up the process by having a fixed price conveyancing quote in place, ready to instruct your conveyancing team as soon as your offer is accepted.
Conveyancing is a fluid process, requiring patience and cooperation from all parties involved. By understanding the conveyancing timeline, you can better navigate the property transaction process, helping to ensure a smooth and successful move.
The Cost of Conveyancing: Understanding Fees and Getting a Quote
When it comes to property transactions, understanding the costs involved can feel like trying to solve a complex puzzle. But fear not, we're here to simplify the process and help you understand what you're paying for. A key part of this puzzle is understanding the cost of conveyancing.
Conveyancing fees cover the legal work involved in buying, selling, or remortgaging a property. These costs typically range from £750 to £1,800, but the final figure can vary based on the complexity of the transaction, the property's value, and the experience of the conveyancer. But what exactly are you paying for, and how can you ensure you're getting a fair quote?
Fixed Fee vs Hourly Rate
Conveyancing quotes usually fall into two categories: fixed fee and hourly rate. A fixed fee quote is a flat rate agreed upon at the start of the process, providing clarity and helping you budget effectively. On the other hand, an hourly rate quote is based on the time the conveyancer spends on your case, which can sometimes lead to unexpected costs.
Most UK conveyancers offer a fixed fee service, which is often preferred by clients due to the predictability it provides. However, it's important to remember that not all conveyancers operate this way, and some may still charge an hourly rate.
The Breakdown of Costs
Conveyancing quotes typically include both legal fees and disbursements. Legal fees are what you pay the conveyancer for their professional service, while disbursements cover third-party costs like property searches and Stamp Duty Land Tax. In some cases, there may also be additional fees for extra services or complex cases.
It's critical to understand the breakdown of costs when comparing conveyancing quotes. Be sure to ask for an itemised quote that clearly lists all the charges, and don't forget to check if VAT is included in the quote.
Get Your Conveyancing Quotes
Obtaining conveyancing quotes is a straightforward process. You can get instant online quotes by providing information about your property and your transaction's specifics. Remember, the cheapest quote may not always be the best option. It's crucial to ensure that the quote includes all necessary fees, and the conveyancer is reliable, experienced, and regulated by a recognised body like the SRA, CLC, LSS, or LSNI.
By understanding the cost of conveyancing and how to get a fair quote, you're one step closer to a successful property transaction. The right conveyancer can make all the difference, offering not only expertise but also peace of mind.
Why Choose Our Conveyancing Services: Efficiency, Professionalism, and Customer Satisfaction
Navigating the property market can be a daunting task. With a myriad of legal processes to understand and paperwork to complete, it's easy to feel overwhelmed. That's where our conveyancing services at Moving Sortted Ltd come in. We aim to simplify and streamline the conveyancing process for you, ensuring efficiency, professionalism, and customer satisfaction.
Efficient Conveyancing Process
We understand that time is of the essence in property transactions. That's why our conveyancing services are designed for speed and efficiency. Our team of conveyancing experts will handle the entire process, from identification verification to registration with the Land Registry, ensuring that your transaction is completed as swiftly as possible. We're dedicated to providing a fast and cost-effective service, reducing delays and keeping your property transaction on track.
Professional Expertise
Our conveyancing experts are highly trained and experienced in their field, ensuring that your transaction is handled with the utmost professionalism. Whether you're buying or selling a property, our conveyancing team can provide specialist advice and guidance, ensuring that you fully understand the process and your legal obligations. We're also committed to maintaining rigorous quality standards, with each of our conveyancers being regulated by a recognised body like the CLC, SRA, LSS, or LSNI.
Unmatched Customer Satisfaction
We believe in putting our customers first. Our team is always on hand to answer your queries and provide updates on your transaction. We also offer a 'No Move, No Fee' guarantee, meaning that if your transaction does not go ahead for any reason, you won't be charged a penny. We understand how important your property transaction is to you, and we're committed to ensuring that your experience is as stress-free as possible.
Transparency and Affordability
We value transparency and believe that everyone should have access to affordable conveyancing services. That's why we provide instant online conveyancing quotes, allowing you to see the potential costs upfront. No hidden fees, no surprises, just straightforward, affordable conveyancing.
Choosing our conveyancing services at Moving Sortted Ltd means choosing a service that combines efficiency, professionalism, and customer satisfaction. From the moment you receive your instant quote to the day you complete your property transaction, our team will be there to support you every step of the way. We're not just your conveyancer, we're your partner in making your property dreams a reality.
Conclusion: The Value of a Conveyancer in Your Property Transaction Journey
After unveiling the hidden duties of a conveyancer, it becomes clear that these professionals are the unsung heroes of property transactions. Managing the legal labyrinth of property deals, conveyancers provide an indispensable service. This service is not just about ticking boxes and pushing papers, but about steering you clear of potential legal pitfalls and financial hiccups.
The value of a conveyancer is more than just a line item in your property transaction budget. It's about peace of mind, knowing that someone is handling the legal side of things with precision and expertise. It's about saving time and effort, letting professionals deal with the complex paperwork while you focus on the exciting aspects of your property journey.
In the intricate dance of property buying, selling, or remortgaging, a conveyancer is your guide and guardian. With a keen eye for detail, they perform comprehensive property searches, ensuring there are no nasty surprises lurking in the fine print. They are the negotiators who handle contract reviews, exchanges, and ensure timely completion. Post-transaction, they continue their service, taking care of duties like paying the stamp duty and registering the property with the Land Registry.
In essence, the value of a conveyancer lies in their ability to navigate the complex legal terrain of property transactions, ensuring a smooth and hassle-free journey for you. Their role is pivotal, their expertise invaluable, and their contribution, though often hidden, is crucial to the success of your property transaction.
So, as you embark on your property transaction journey, remember the value of a conveyancer. Choose a professional who offers transparency, tailored services, and a commitment to your satisfaction. After all, a property transaction is more than a legal process; it's a milestone in your life, and it deserves the support and expertise of a top conveyancer.
In conclusion, the right conveyancer doesn't just bring expertise to the table; they bring peace of mind, and sometimes, that's the most valuable thing of all.